@BigBlondeHair would love your help IDing this dress Eva is wearing! xo Devna via Twitter
Deva, to be honest, I haven't watched Desperate Housewives since Gabby was getting it on with the totally hot guy that was her landscaper.  Not that I don't like the show, but other things took over (ie Reality Television), and now it's too late (weep). However, I'm a sucker for a hot pink dress, so here's a Desperate Housewives fashion flashback, just for you.
Gabby's (Eva Longoria) Pink Dress with Black Mesh and Black Belt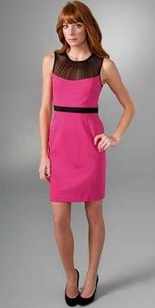 Cynthia Steffe Donna Dress – Sold Out Online
Style Stealers: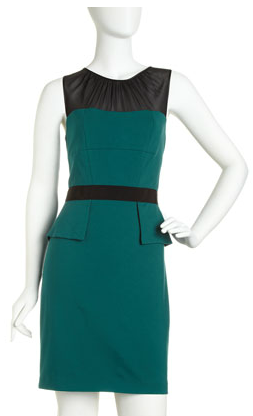 Cynthia Steffe Gabby Dress  $178
Erin Featherstone Sleeveless Mesh Dress in Peach $255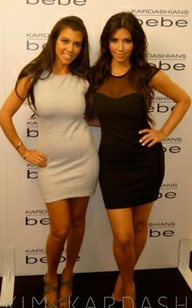 David Lerner Mesh Tank Dress Seen on Kim Kardashian $226
Dress with Mesh $26.09
Have you seen something on a Housewife or celeb you can't live without? Post a comment below, tweet @BigBlondeHair or leave a comment on The Big Blonde Hair Blog's Facebook page.