Jac Vanek's Blue One Shoulder Bikini
Season 1 Episode 7 LadyGang Fashion
Jac Vanek's blue one shoulder bikini 'on Instagram' is a reality I certainly wanted to be apart of. The light blue color is perfect for summer's day and nice tan's accessory. Jac is known for her infamous Instagram bikini pics, so I wasn't too surprised to see one on her tonight. Even if it was only staged at a furniture store she still owned it. Though we're slowly emerging out of winter, bikini time is on the horizon so we should all own it too.
Sincerely Stylish,
Jess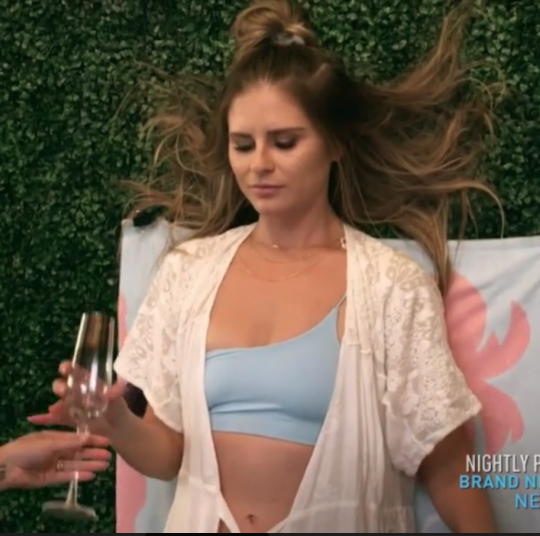 Click Here To Shop Her Kaohs Blue One Shoulder Bikini
Style Stealers:

Shop Other Fashion Recently Seen on + E!:

Have you seen fashion on the Real Housewives or any other Reality TV style you can't live without? Post a comment below, follow @BigBlondeHair on Instagram, tweet @BigBlondeHair or leave a comment on  Big Blonde Hair's Facebook.