Kris Jenner's Silver And White High Chair
Kris Jenner's Silver And White High Chair In Her Kitchen
Keeping Up With The Kardashians Season 15 Episode 4 Decor
Kris Jenner's silver and white high chair in her kitchen is modern, sleek, trendy, and perfect for all those beautiful grandbabies she has and will have! This particular high chair is pretty awesome – it swivels 360 degrees, has three different reclining positions, and is height adjustable. The features don't stop there, probably my favorite thing about this chair is that the seat pad and nest seat is totally interchangeable. You can change colors whenever you want! This high chair is literally perfect for the Kardashian clan and all their littles because it's transitional and works with babies al the way up to school age kiddos.
Until next time,
Chelsie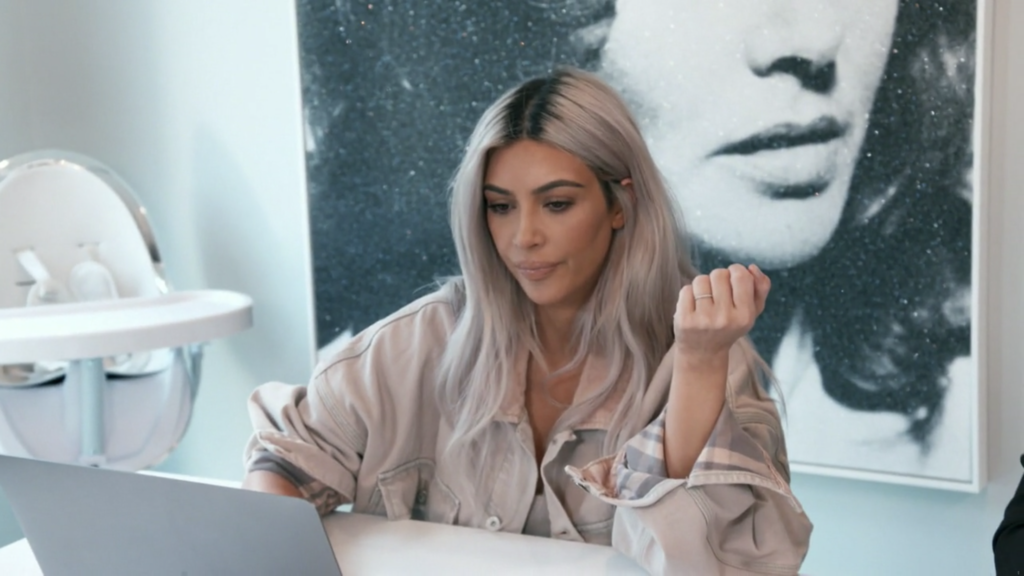 Click Here To Shop Kris's High Chair
Click Here To Shop High Chair Seat Pads In Different Colors
Style Stealers:

Shop Other Decor Seen On + Inspired By E! TV:

Have you seen fashion on the Real Housewives or any other Reality TV style you can't live without? Post a comment below, Follow @BigBlondeHair on Instagram, tweet @BigBlondeHair or leave a comment on  Big Blonde Hair's Facebook.