Kyle Richards' Black Cut Out Dress with Gold Buttons
Kyle Richards' Black Cut Out Dress with Gold Buttons and Blue Suede Purse at PK's Birthday Party
Season 7 Episode 8 Real Housewives of Beverly Hills Fashion
Just as soon as you THINK you know a bandage material dress indicates Herve Leger and  gold button detailing equals Balmain, Real Housewives of Beverly Hills fashionista Kyle Richards shakes things up with a combo of both and a price tag of MUCH less.  But one thing you won't be fooled by is her blue, GG logo chevron, quilted, velvet purse—it totally equals Gucci and the pretty price tag that goes along with it.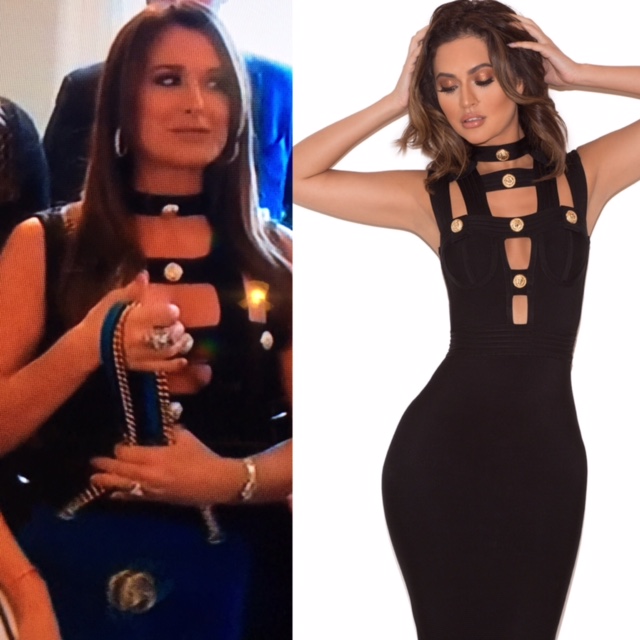 'Alfea' Black Cut Out Bandage Dress Available Here
Gucci Marmot Velvet Shoulder Bag Available Here
Shop Other Fashion Recently Seen on & Inspired by the Real Housewives, Ladies of London, Vanderpump Rules and other Reality TV:

Have you seen fashion on the Real Housewives or any other Reality TV style you can't live without? Post a comment below, tweet @BigBlondeHair or leave a comment on  Big Blonde Hair's Facebook page or Instagram!