I'd love to talk about Kyle Richards pretty dark blue drop earrings worn while talking to her sister Kim on the premiere of Season 3 of the Real Housewives of Beverly Hills, except I can't. Because I can't stop thinking about her hot husband surprising her with a Maserati. I mean,  does that really happen? Money can't buy a life that good. But fortunately for the rest of us, it can buy her earrings.  Maserati and Mauricio not included.
Kyle Richards Dark Blue / Purple Drop Earrings Talking to Kim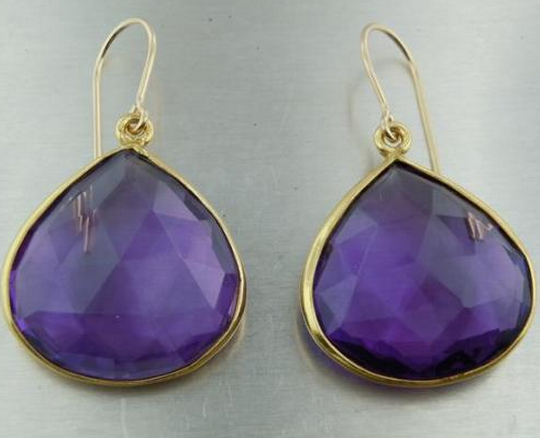 Kyle Chan Purple Quartz Earrings $98 LARGE (As SEEN ON KYLE) $82 Small
USE CODE BLONDE10 for 10% OFF! 
Style Stealers: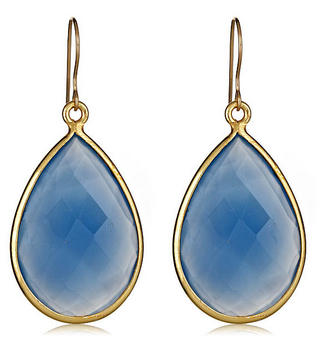 Kyle Chan Dark Blue Drop Earrings Available in Blue at HauteHeadquarters.com
(Lighter Shade Then Worn by Kyle)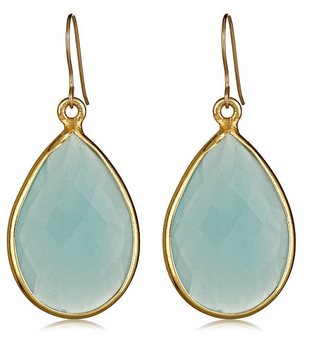 Kyle Chan Turquoise  Drop Earrings SALE $90 at HauteHeadquarters.com 
Have you seen Real Housewives or other Reality TV Fashion that you can't live without? Post a comment below, tweet@BigBlondeHair or leave a comment on The Big Blonde Hair Blog's Facebook page. Be sure to follow "Big Blonde Hair" on Instagram !