Kyle Richards' Sequin Skull Tote Bag
Kyle Richards' Sequin Skull Tote Bag Purse with Tassels in Greece
Season 7 Episode 7 Real Housewives of Beverly Hills Fashion
Call me the Real Housewives fashion freak I am, but to me, a 'Wife rockin' some skull style never gets old. And an embellished skull? Don't even get me started. That being said, you can imagine Kyle Richards' sequin embellished canvas skull tote in Greece totally caught my eye.  Now I just have to scoop it up and figure out what to put in it for my glam trip to Greece—or maybe just my glam trip to the grocery store. Whatever.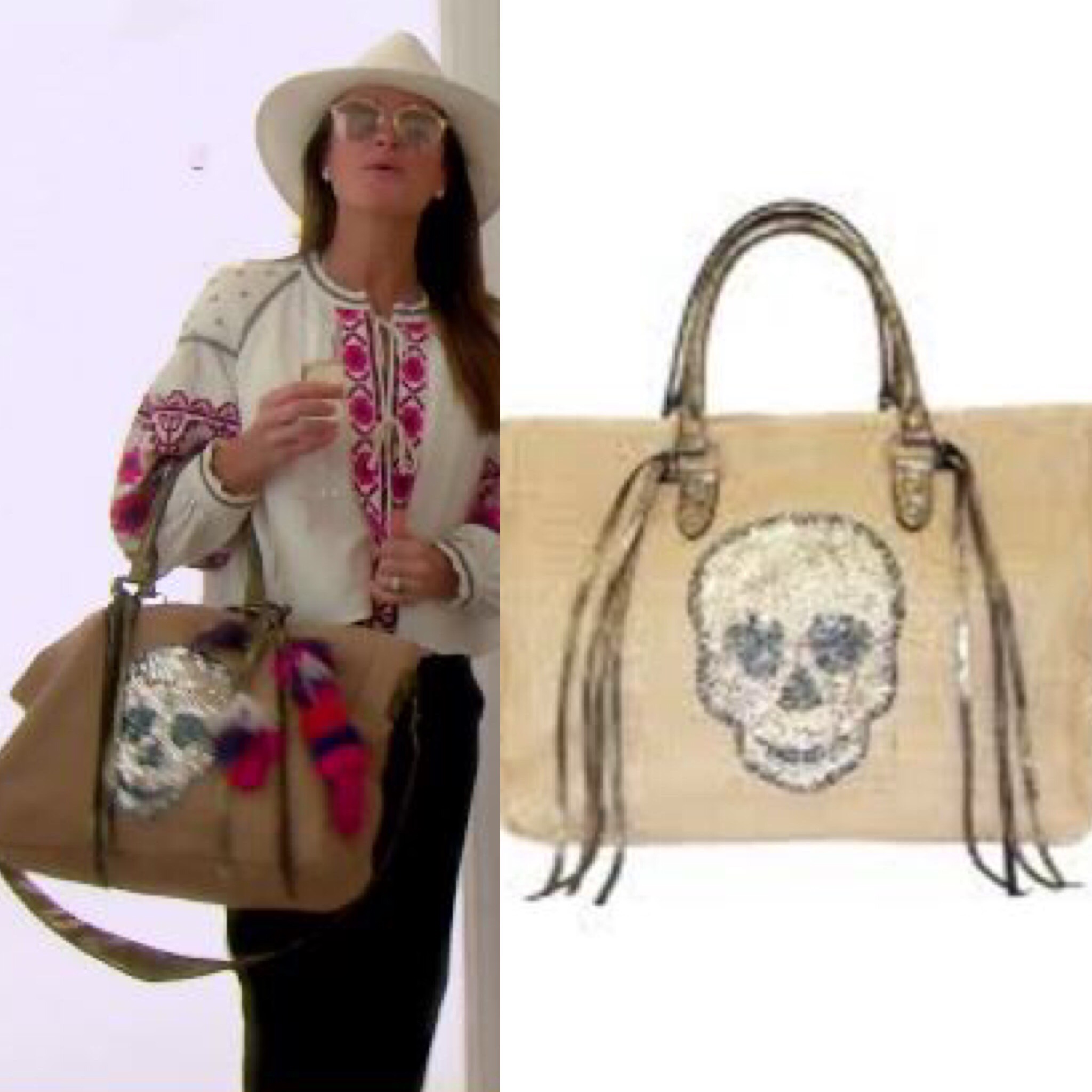 Me.n.u Canvas Skull Tote Sold Out Online at Kyle by Alene Too
Available in Camo Skull or Camo Evil Eye Here
Style Stealers:

Shop Other Fashion Recently Seen on & Inspired by the Real Housewives, Ladies of London, Vanderpump Rules and other Reality TV:

Have you seen fashion on the Real Housewives or any other Reality TV style you can't live without? Post a comment below, tweet @BigBlondeHair or leave a comment on  Big Blonde Hair's Facebook page or Instagram!