Lauren Loves: My Favorite Maternity Tank
Alright, no matter how hard I try, everyone knows black is my favorite color. SO, between two pregnancies I have tried just about every black tank known to man, whether I'm layering them with a blazer or it's standing alone. And it took me until about a month ago to try a nicer quality "splurge" tank (and by splurge I mean $55 or less, so only a splurge relative to the super cheap versions I was wearing), and now I'm wondering what the heck I was doing before.
"The Maternity Tank Top" from Isabella Oliver, available in many colors, (I know, I know, where have I been?) is a life saver for a 7 month pregnant chick like me. It's now one of the only tanks I feel comfortable wearing on it's own because it's SO flattering and SO supportive. It's long, but can be worn at different lengths by adjusting the ruching, which I love because I really need to cover my booty and thighs at this juncture. The fabric is thick but soft, and it almost acts like spanxs for my body, but in a totally comfortable way. And what's really amazing is that at a time when I'm super uncomfortable and my bra is killing me, I can wear this without one because it has a supportive, thick, shelf bra. THAT is invaluable to me right now. I've been wearing this on repeat while my old tanks sit in my closet.
Now it's just about time for me to try one of their tank dresses, because I have a feeling I won't be able to live without it.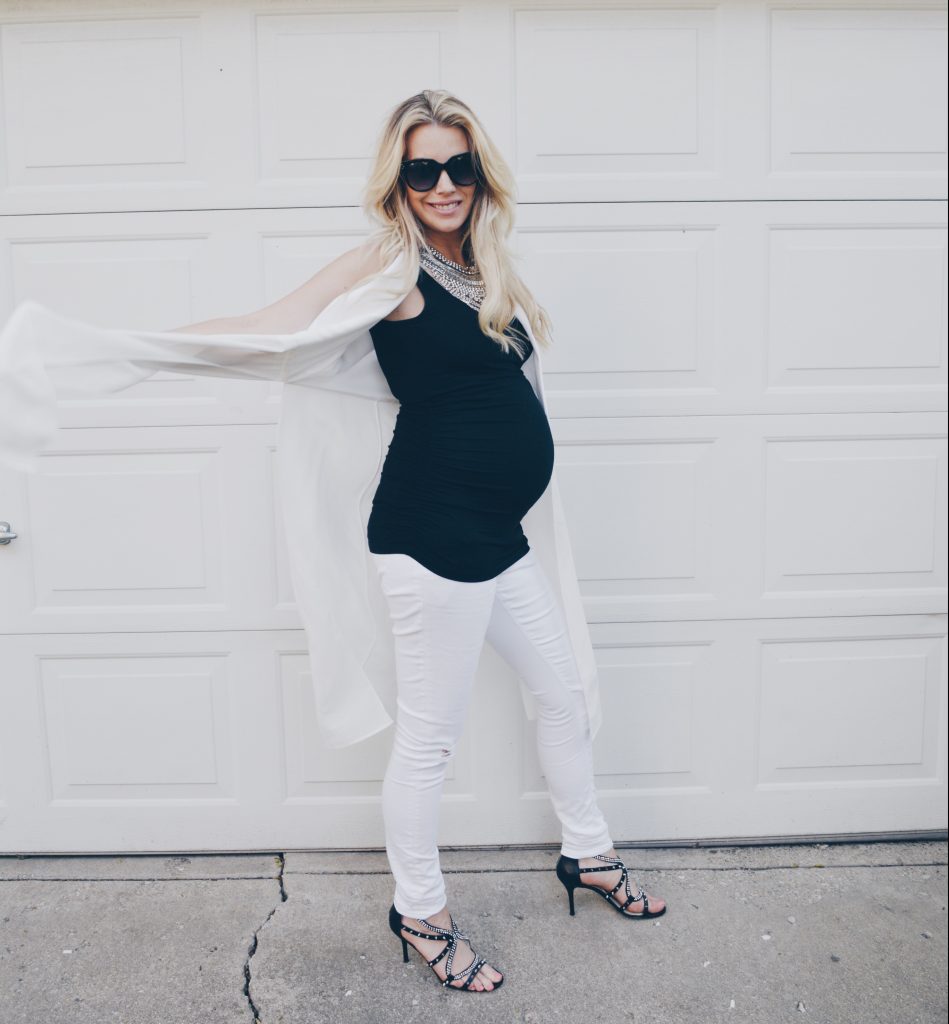 Isabella Oliver "The Maternity Tank" // Available Here
Zara Ripped Maternity Jeans // Available Here
Zara Long White Vest // Shop Similar Here
Michael Kors Spiked Sandals // Shop Similar Here
T+J Designs Statement Necklace // Available Here

After about 5 years of covering celebrity fashion, I've only shown you a small fraction of my rather large closet and fashion knowledge. That being said, I've decided to dive in to a new "Lauren Loves" feature on BigBlondeHair.com.  I'll focus on my outfits, reviews, Chicago favorites and events.  Reviews are unpaid (unless notated Sponsored) and are my own opionion . Please feel free to comment with questions about sizing, retailers, styling or anything else. Xo & Happy Reading