Lauren Loves: Kristin Cavallari Inspired Maternity Style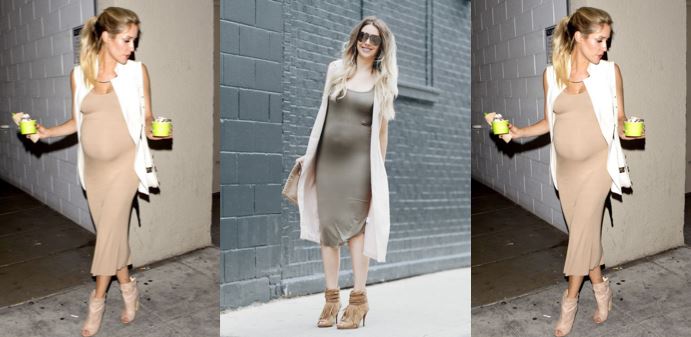 Okay so celebs have saved me when it comes to styling my celebrity maternity looks. Since my life is so immersed in celebrity style, I went straight to my fave, most stylish preggos when I was trying to plan my maternity wardrobe. Whether I've been stalking Kim K, Chrissy Teigen (is it selfish that I'm sad the baby came out so she won't be wearing maternity clothes anymore? Don't answer that.), Blake Lively or K Cav, there's always a style to steal and something to learn. I mean, most of them have stylists, why don't we reap the benefits on the cheap?!
For this look, hot mama and wife to our fave QB (Go Bears!) Kristin Cavallari made me realize that long vests are a must have for Spring weather maternity dressing. They totally help break things up and create a silhouette for a dress that may not have ruching to hide flaws. It also is an amazing way to cover up on days when you feel that your booty has grown ten sizes.
I don't have a celeb-inspired budget, so I scooped up some pieces from my fave lower priced retailers to create the look. While I might not be able to wear the dress post maternity, it was well priced and I knew I'd be able to re-ware the vest. The booties and bag were already mine, so were good ad ins. This is also a look I will carry over into non-maternity, because it's totally on trend for that too.  Take  a look at what I came up with and shop it at the end of the post.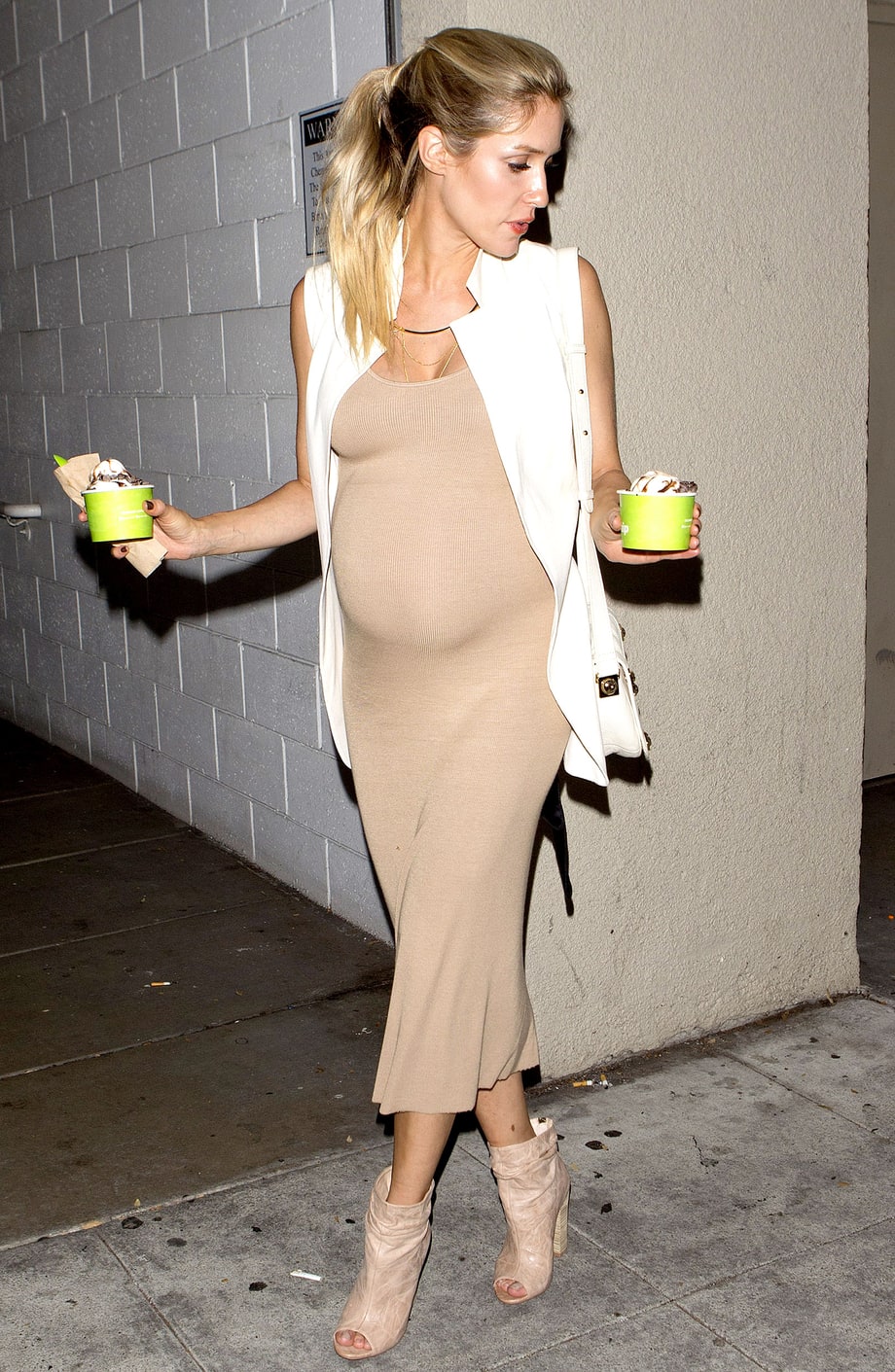 Blq Basiq Tank Dress // Sold Out //  Also Similar
Missguided Long Vest // Sold Out // Shop Similar Here
Valentino Rockstud Envelope Clutch // Available Here
Fringe Bootie // Sold Out // Shop Similar Here & Here
Porsche Design 8478 69mm Sunglasses // Available Here

Shop Other Mama Must Haves Here:

After about 6 years of covering celebrity fashion, I've only shown you a small fraction of my rather large closet and fashion knowledge. That being said, I've decided to dive in to a new "Lauren Loves" features on BigBlondeHair.com. I'll focus on my outfits, reviews, and Chicago favorites and events. Reviews are unpaid (unless notated Sponsored) and are my own opinion . Please feel free to comment with questions about sizing, retailers, styling or anything else. Xo & Happy Reading