All of us want Lea Black's turquoise drop earrings worn during her interview segments on The Real Housewives of Miami, but none of us are going to have them. And the tooth fairy? She's not real. And Milli Vanilli? This dudes didn't sing their own music. And I bet their hair was fake.
What? I'm just preparing for the disappointment we are bound to have in people on the Real Housewives of New Jersey finale tomorrow night.
Lea Black's Turquoise Double Drop Earrings
Lea Black informed Big Blonde Hair that she has had her fabulous earrings for years, and cannot remember where she got them. 
Some Not So Disappointing Style Stealers: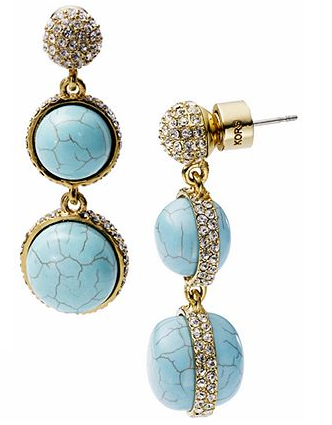 Michael Kors Turquoise and Crystal Double Drop Earrings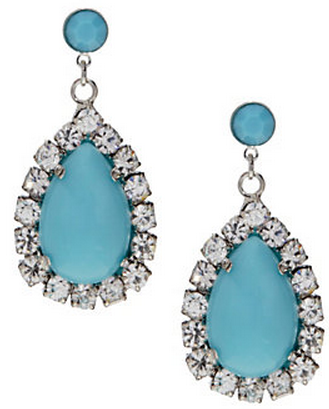 Cezanne Turquoise Drop Earrings
Have you seen something on the Real Housewives or any other Reality TV fashion you can't live without? Post a comment below, tweet @BigBlondeHair or leave a comment on  The Big Blonde Hair Blog's Facebook page.