I have looked for Lisa Vanderpump's signature pencil dresses for FOUR Seasons of The Real Housewives of Beverly Hills. I've thrown around names like Zac Posen, Valentino and more. But today, while searching for Lisa Vanderpump's Tassel Cross Necklace, I found the answer to the mystery of the sophisticated Vanderpump sheath.  And I found it on Etsy, of all places. Unsurprisingly they are custom made, the surprising part? The price. And you are going to love it.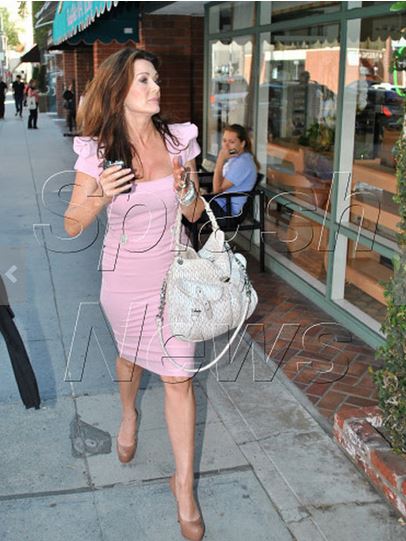 Lisa Vanderpump's Pink Puff Shoulder Pencil Dress – Tina O "Get Up And Go Dress" $220
Lisa Vanderpump's Grey Sheath Dress by Wannawear by Tina O $260
Lisa Vanderpump's Purple Sheath Dress by Wannawear by Tina O $220
Lisa Vanderpump Black Sheath Dress $220 WannaWear By Tina O
Have you seen your favorite Real Housewives or other Reality TV Stars wearing something you can't live without? Post a comment below, or on The Big Blonde Hair Facebook page!