Lydia McLaughlin's Lipstick on WWHL
Lydia McLaughlin's Lipstick on WWHL
Watch What Happens Live September 25, 2017 Makeup and Fashion
Lydia McLaughlin's lipstick on WWHL last night was just what you'd expect. Glitz and glitter and pretty pink lipstick. Expertly done by the unofficial official in house makeup artist, Priscilla DiStasio, Lydia looked youthful and whimsical.  She also somehow made it to Watch What Happens Live without a major haircut like Kyle, Tamra, and basically anyone the glam squad could get their hands on.
There was tons of talk about balls and boobies but one thing was finally cleared up. And that is the important news that the testicles remain in tact after a vasectomy, though the question still remains regarding Game of Thrones anatomy. Nonetheless, thanks for clarifying Lydia! Furthermore, we are so excited for the "ball voyage" party that is an upcoming episode. So keep reading below for Lydia's lipstick info, and other products that Priscilla always uses on her housewives!
Keep it Real,
Sally Steele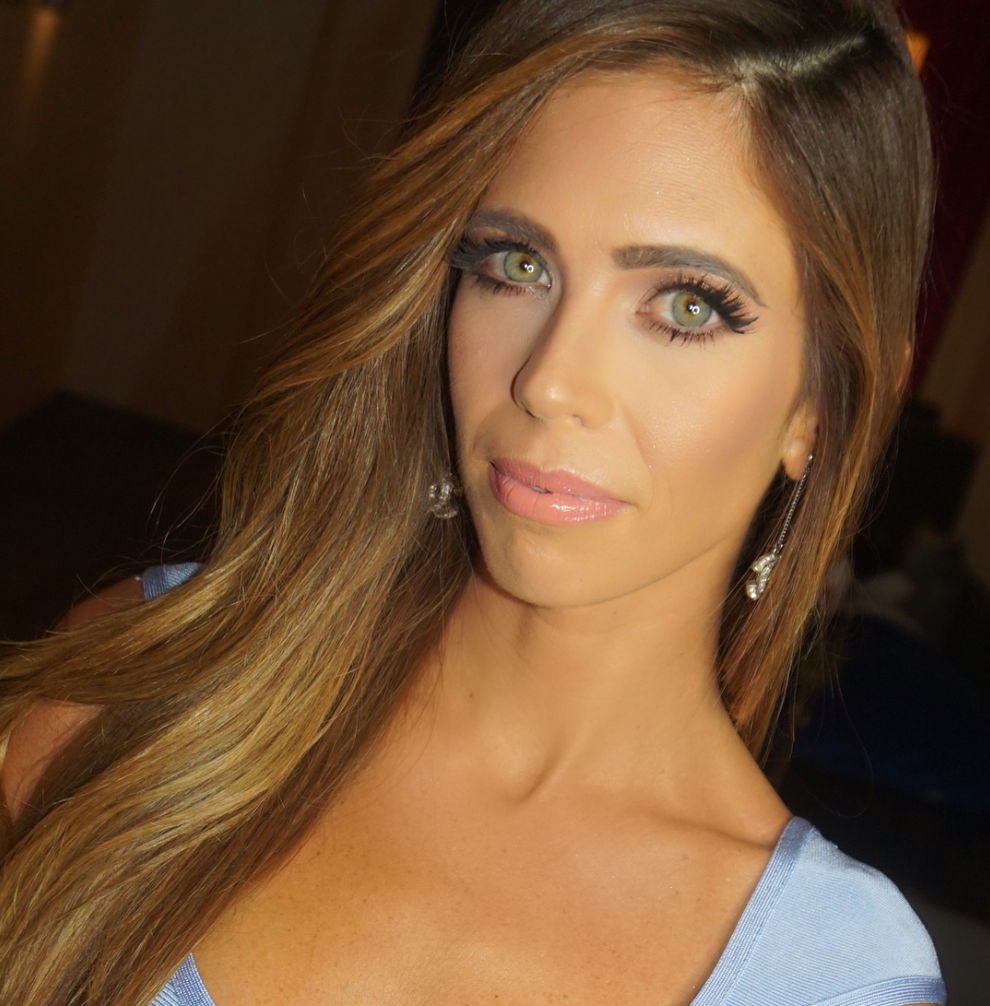 Rincon Cosmetics Lipstick in 'Karlita'
*use code BIGBLONDEHAIR for 25% off in checkout!
Info and Photo Credit: Priscilla DiStasio Instagram
Have you seen fashion on the Real Housewives or any other Reality TV style you can't live without? Post a comment below, follow @RealityStarStyle on Instagram, tweet @BigBlondeHair or leave a comment on  Big Blonde Hair's Facebook page