Melissa Gorga's Makeup at Danielle Staub's Bachelorette Party
Real Housewives of New Jersey Season 9 Episode 6 Fashion
Melissa Gorga's makeup at Danielle Staub's bachelorette party was glowy and flawless. Of course, that is to be expected since it was done by the New Jersey and Bravo Favorite Priscilla DiStasio. In fact, Priscilla has come out with her second batch of amazing lip colors that we are so excited to try! She also used a liquid highlighter on Melissa which helped enhance her already natural glow. Melissa is just so beautiful it's hard to take your eyes off of her. But someone who stole the show was Danielle's super tall super model of a daughter, with her red lip also by Priscilla. Wow, who saw that coming five seasons ago? Not in a million years would I have thought we would be watching these ladies in their flapper outfits (well, I definitely saw another flapper party coming), honoring Danielle's pending nuptials (and now pending divorce).
Keep it Real,
Sally Steele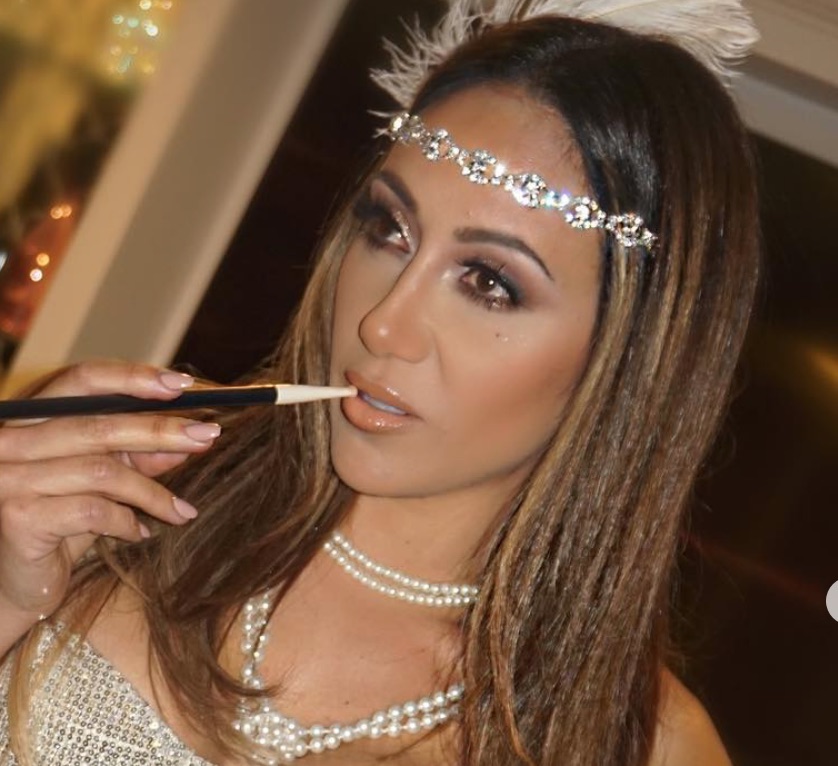 Becca Cosmetics Liquid Highlighter in 'Champagne Pop'
ERA Beauty Foundation in 'Y5' and 'Y7'
ERA Beauty Primer
Tarte Cosmetics Concealer
Lashaholic Lashes in 'Throw That Shade'
Rincon X Priscilla DiStasio Liquid Lipstick in 'Pure'*
*use code BIGBLONDEHAIR for 25% off in checkout!
Makeup Artist and Photo and Info Credit: Priscilla DiStasio's Instagram
Have you seen fashion on the Real Housewives or any other Reality TV style you can't live without? Post a comment below, Follow @BigBlondeHair on Instagram, tweet @BigBlondeHair or leave a comment on  Big Blonde Hair's Facebook