Real Housewives of Beverly Hills Season 10 Reunion Dresses
Season 10 of RHOBH is over and it's finally time for the  reunion—And more importantly reunion dresses—which all look amazing. The ladies all nailed their at-home glam. It's a good thing they all shared their full looks with us online, otherwise we wouldn't get to really see anything from the shoulders down considering the angle of the virtual sit-down.
Speaking of seeing, I can't wait to see what the reunion entails. It's always a favorite because the ladies always shed light on all the shade from the season and don't usually hold back unless there is a cease and desist involved. Judging from the previews that I saw it looks to be some pretttty good content. So let's all glue our butts to the couch and eyes to the TV to divulge in all of our viewing snacks the drama. That way we don't have to get up and leave for any reason whatsoever. Unless you happen to be Denise Richards.
Sincerely Stylish,
Jess
Kyle Richards' Season 10 Reunion Dress
Click Here To Shop Her Alex Perry Delany Dress
Click Here To See Her Amina Muaddi Heels
Click Here to Shop an AMAZING Under $50 Style Stealer for Her Shoes
Click Here to See her Celine Earrings
Photo + Info Credit: @kylerichards18
Shop Style Stealers:

Lisa Rinna's Season 10 Reunion Dress
Click Here To See Her Alex Perry Elisa Dress
Click Here To Shop Her Tom Ford Padlock Sandals in Limited Sizes
Photo: @brav0_after_thoughts_
Shop Style Stealers:

 Erika Jayne Girardi's Season 10 Reunion Dress
Click Here To See Her David Koma Embellished Mini Dress
Click Here To Shop it in Black in Limited Sizing
Photo: @theprettymess
Shop Style Stealers:

Dorit Kemsley's Season 10 Reunion Dress
Click Here To Shop Her Fannie Schiavoni Margot Dress in Size S
Click Here To Shop Her Paco Rabanne Earrings
Click Here To Shop Additonal Stock
Click Here To Shop Her Gianvito Rossi Platfrom Sandals
Photo: @doritkemsley
Shop Style Stealers:

Teddi Mellencamp's Season 10 Reunion Dress
Click Here To See Her Bronx and Banco Zoe Metallic Dress
Photo: @teddimellencamp
 Style Stealers:

Denise Richards' Season 10 Reunion Dress
Click Here To See Her David Koma Pink Chain Strap Dress
Photo: @bravo_after_thoughts_
Style Stealers:

Garcelle Beauvais' Season 10 Reunion Dress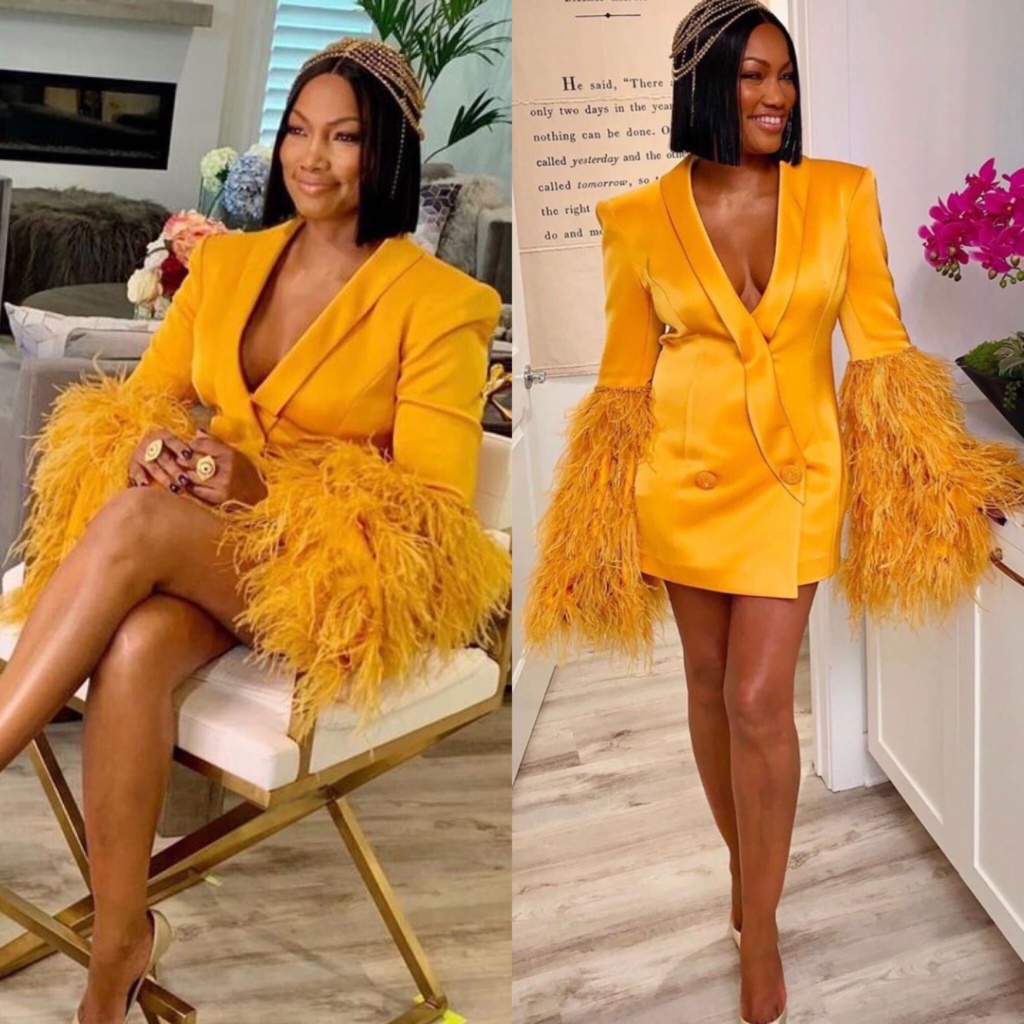 Her Jovana Louis Yellow Feather Blazer Dress is Not Available Online
Photo + ID: @jovanalouis @garcelle
Style Stealers:

Sutton Stracke's Season 10 Reunion Dress
Click Here To See Her Pamela Rolland Blue Sequin Fringe Dress
Photo: @suttonstracke
Shop Style Stealers: