Real Housewives of New Jersey Season 7 Reunion Fashion
Melissa Gorga, Teresa Giudice, Jacqueline Laurita, Siggy Flicker and Dolores Catania made it through Season 7 of The Real Housewives of New Jersey, and based on how the Reunion ends up, we will totally see if that number is actually lucky. The women of Jersey opted for gowns to finish things off, with the exception of Melissa who wore an asymmetrical cutout dress,  that I loved, but didn't totally fit with the rest—not that being different is ever bad in my book. Siggy and Dolores opted for gorgeous, embellished silver and rose gold gowns, respectivey, while Jacqueline and Teresa opted for sweet heart necklines on their dramatic dresses. When it comes down to it, they all looked great, but Dolores' dress is my favorite (I can't resist the color gold or a power shoulder) although I'd be most likely to wear Melissa's. I also thought Siggy looked great in retro glam styling.
Now I'll stop talking like a Housewife at a Reunion, and let you get to the goods.
Real Housewives of New Jersey Season 7 Reunion Fashion
Siggy Ficker's Real Housewives of New Jersey Season 7 Reunion Dress
Silver Beaded Halter Gown
Jonathan Kayne Vintage Aubrey Gown Available Here in 3 Colors
Teresa Giudice's Real Housewives of New Jersey Season 7 Reunion Dress
Black Strapless Mesh Inset Mermaid Gown
Jovani Strapless Dress Available Here
Melissa Gorga's Real Housewives of New Jersey Season 7 Reunion Dress
Misha Collection Dress Available Here
Dolores Catania's Real Housewives of New Jersey Season 7 Reunion Dress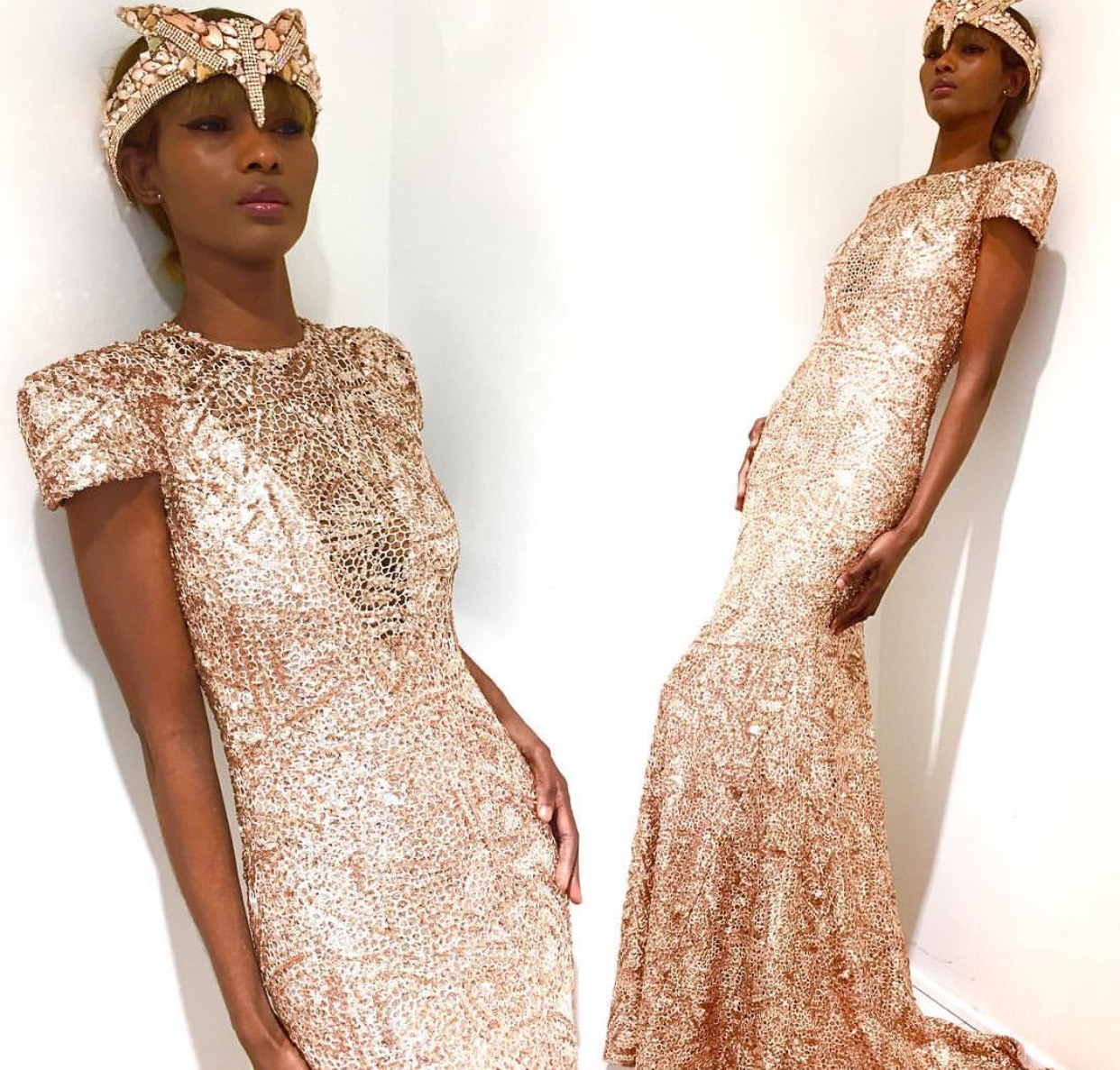 Marc Bouwer Rose Gold Crochet Lace Box Sleeve Gown
SHOP SIMILAR:

Jacqueline Laurita's Real Housewives of New Jersey Season 7 Reunion Dress
Green Slit Sweetheart Off-the-Shoulder Gown
SIMILAR:
SIMILAR: Badgley Mischka Off The Shoulder Gown $595
*This post will be updated with the correct information if it becomes available*

Shop Other Fashion Recently Worn by the Real Housewives:

Have you seen fashion on the Real Housewives or any other Reality TV style you can't live without? Post a comment below, tweet @BigBlondeHair or leave a comment on  Big Blonde Hair's Facebook page