While watching the Season 3 premiere previews of Vanderpump Rules, I noticed that— per usual—there are a lot of layers involved in what is going on between the cast members. There is cheating, hurt feelings, conflicting loyalties and even friendships on the mend. But after a little thought, I realized the ones I really care about most are the pretty layers of jewelry around Stassi Schroeder's neck.
What? I certainly never claimed to not be shallow ….
Stassi Schroeder's Layered Interview Necklaces with her Blue Lace Trim Top / Dress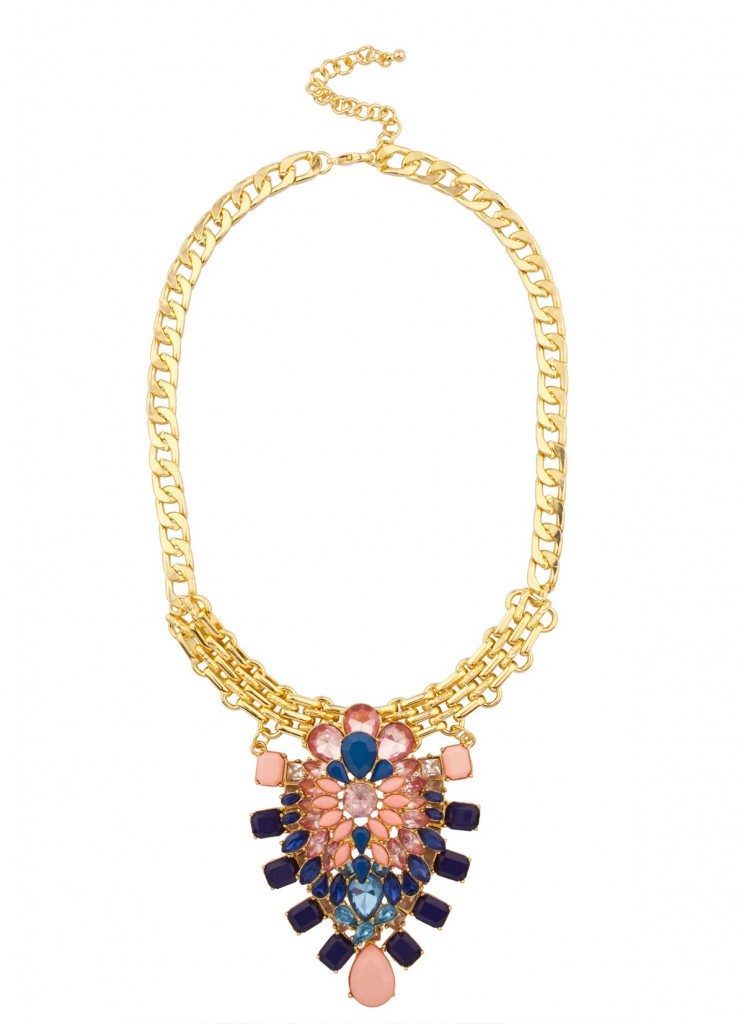 Cadiz Jewel Pendant in Black & Pink Available Here at ShopPrimaDonna.com
Asselli Stone Strand Necklace Available Here at ShopPrimaDonna.com
Have you seen something on the Real Housewives or any other Reality TV fashion you can't live without? Post a comment below, tweet @BigBlondeHair or leave a comment on  The Big Blonde Hair Blog's Facebook page.