Tamra Barney was rocking some fabulous Reve Boutique fashion in Las Vegas, starting with her stunning Baccio Couture Top and ending with this sexy long sleeve black lace dress. Looks like her and I both have the same idea of a good time …. Rocking fabulous Reve Boutique Dresses in Vegas.
Check out the  Blue Glitter Leiluna Dress  from Reve I rocked in Vegas for my 3oth! One of my favorite dresses ever!
Tamra Barney's Black Lace Dress In Las Vegas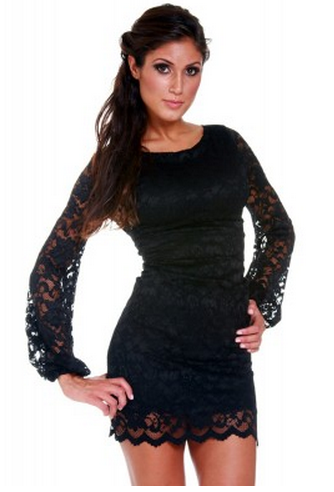 Sentimental Lace Fitted Open Back Dress Black SALE $25
Available in Other Colors for $139
Have you seen something on the Real Housewives or any other Reality TV fashion you can't live without? Post a comment below, tweet @BigBlondeHair or leave a comment on  The Big Blonde Hair Blog's Facebook page.