Tamra Judge's White and Beige Vase
Tamra Judge's White and Beige Vase On Instagram
Real Housewives of Orange County Instagram Decor
Tamra Judge's breakfast nook is everything. Love the window seat, love the wainscoting, love the dining set, and love the terra cotta white and beige vase. Love it all. Now that we've established that I love everything, let's be real, what I love most about this picture is Bronx, the dog, which should come as no surprise. Tamra has done an amazing job transferring the cream and beige color pallet throughout her new home and those floors are to die for! I'd love to know if they are real wood or laminate wood flooring. I currently have laminate and I can't imagine ever going back to real wood, especially with pets in the house. Either way, it looks like Bronx is keeping cool.
Keep on living your best life, Bronx.
Until next time,
Chelsie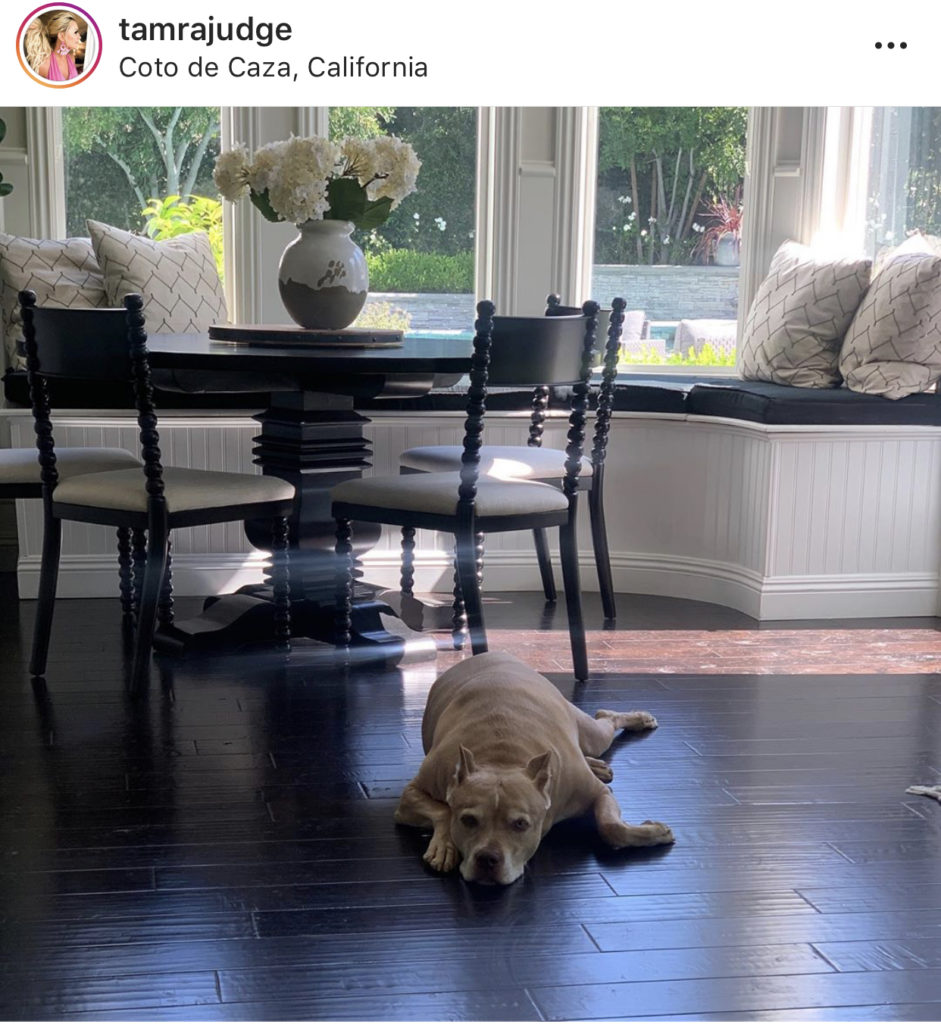 Click Here To Shop Tamra's Vase
Style Stealers:

Shop Other Decor Seen on + Inspired By Bravo TV:

Have you seen fashion on the Real Housewives or any other Reality TV style you can't live without? Post a comment below, follow @BigBlondeHair on Instagram, tweet @BigBlondeHair or leave a comment on  Big Blonde Hair's Facebook.