Lets just say Taylor went "Petal to the Metal" for Kennedy's 5th birthday party. And let's just say I went "Petal-A-Little-Too-Hard-To-The-Metal" when I originally posted on Taylor's skirt last week. So I've updated the post, and I'd like to thank Hasti Kashfia of MODE Bay Area and Gina of Bella Rosa Boutique Los Gatos who work together to style Taylor for the Big Birthday Bash for the correct info on her Haute look.
Taylor Armstrong's Petal Skirt
Haute Hippie Laser Cut Skirt – SOLD OUT from Bella Rosa Boutique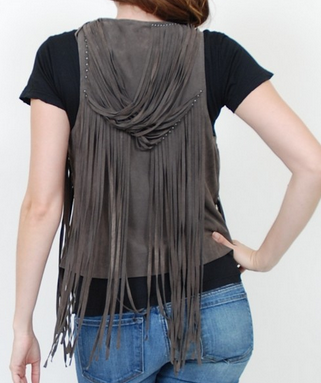 Haute Hippie Fringe Vest – SOLD OUT from Bella Rosa Boutique
Tank by Maggie Ward – SOLD OUT from Bella Rosa Boutique
Accessories styled by Ms. Taylor Armstrong herself
Fan of Facebook and love Taylor's look?
Like "MODE Bay Area's" Facebook Page for Beauty and Fashion Advice from Hasti Kashfia, who also works styling OC Fashion Fave Gretchen Rossi.
Check out Bella Rosa Boutique's Facebook Page for info on sales and items in stock from Housewives faves like Haute Hippie, Parker, Young Fabulous & Broke, Jay Godfrey & more.
Have you seen something on a Housewife or celeb you can't live without? Post a comment below, tweet @BigBlondeHair or leave a comment on The Big Blonde Hair Blog's Facebook page.