Uncommon James Chicago Opening: Kristin Cavallari's Look and What I Picked Up
Uncommon James Chicago Opening: Kristin Cavallari's Look and What I Picked Up
Very Cavallari Season 3 Finale Fashion
Last Friday night I attended the pre-opening of Uncommon James Chicago (849 W. Randolph) and it didn't disappoint. As a fan of both Kristin Cavallari and her brand it was great to see the line in person since we've featured it so often on Big Blonde Hair. The store was adorable and on brand, the selection was great and I pretty much could have taken home everything there whether it was from the jewelry section, kids or home. Don't worry, I left with enough layering necklaces for every day of the week and more (see below), just call me 6 Chainz.
Don't worry Blondetourage Babes, the cameras were indeed rolling for Season 3 of Very Cavallari and Kristin's hubby Jay Cutler was there along with some other former Chicago Bears that are sure to pop up in the footage. A major highlight was Kristin's emotional speech about how special this store is to her, it was great to see how happy she is to have a presence in Chicago again. And the city showed her the love right back with masses of people waiting outside, some even overnight, to get into the store on Saturday and see the ribbon cutting. Based on the initial response this store could be her biggest hit yet.
A huge thank you to my friend Jen Worman of Red Soles and Red Wine and to Kristin and Uncommon James for a fun night. I'm sure I'll be back ASAP and you'll now be catching me wearing some UJ on the regular, along with the rest of the Chi.
The Realest Housewife,
Big Blonde Hair
Click Here to Shop her Michelle Mason Skirt
Click Here to Shop her Uncommon James Hoop Earrings
Click Here to Shop Similar Sandals
Click Here to Shop a Similar Crop Top
What I picked up:

Cheers to Uncommon James Chicago with my friend Jen of Red Soles and Red Wine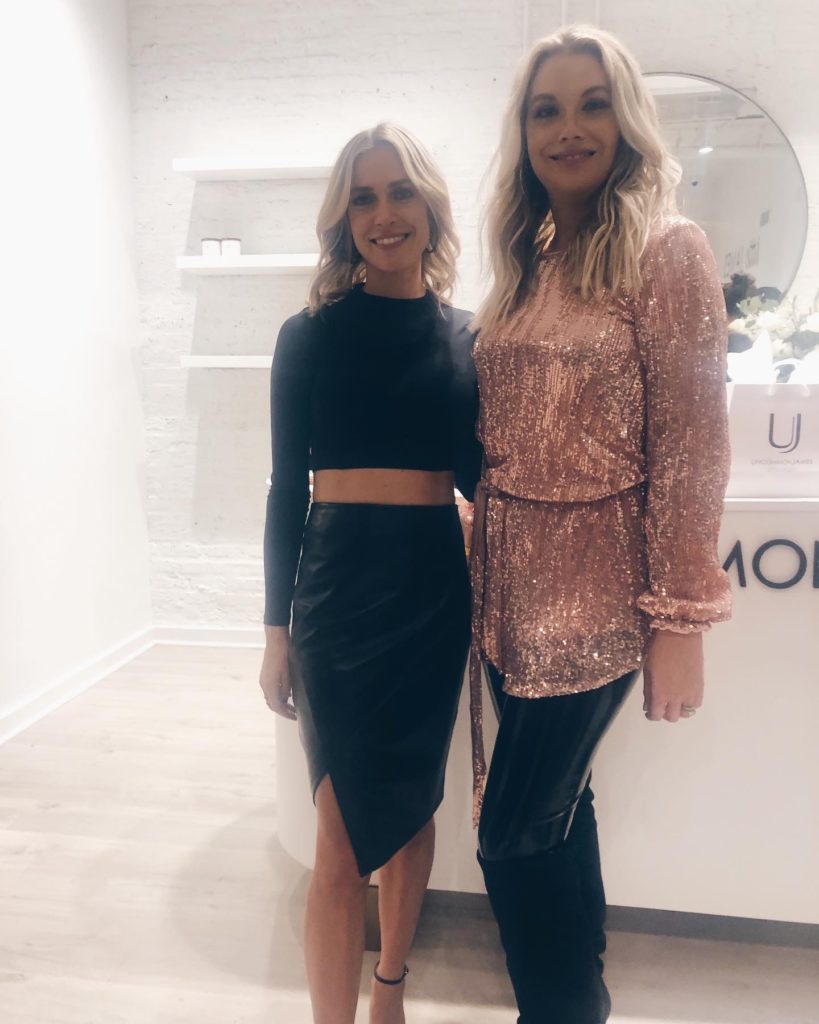 With Kristin Cavallari (worst pic of me ever btw)
shop style stealers

Shop Other
Celebrity Fashion