Vanessa Lachey's Chic Maternity Maxi Dress
Hi Lauren, Do you know where I can get the maxi dress that Vanessa Lachey has on in this picture? So cute! Alexis
Check out a pregnant, glowing Vanessa Lachey eating ice cream and supporting charity all while rocking a fabulous printed maxi dress. Now that's what I call maternity chic…And to think I just thought she just had good taste in men.
Vanessa Lachey's Printed Maternity Maxi Dress at the Edy's for Operation Smile Event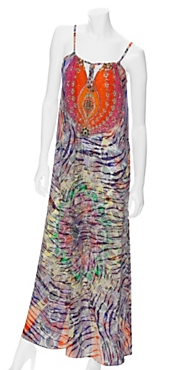 Intermix Exclusive: Camilla Waterfall Maxi Dress
*Dress is not exclusively maternity*
Have you seen something on a Housewife or celeb you can't live without? Post a comment below, tweet@BigBlondeHair or leave a comment on The Big Blonde Hair Blog's Facebook page.