Why I'm Loving My Lull Mattress
Why I'm Loving My Lull Mattress
For what seems like years my husband and I have needed a new mattress. We've gone back and forth about whether we want a king or a queen (he wanted queen, I wanted a king—I'm an only child, don't touch me while I'm sleeping!). All of the choices seemed so overwhelming and so we never pulled the trigger on making the purchase. That's why I was beyond excited when we were offered the opportunity to try a Lull mattress.  Spoiler: We went for the king because let's be real, I always win.
First, our mattress shipped super quickly and arrived in a big box, which made it much easier to get inside and upstairs to our room than a traditional mattress. After we unrolled it and cut the plastic off we gave it a few hours to expand to its full size, which is a pretty cool feature.
And then, I kid you not, my whole family got in and were all obsessed with how comfortable it is. The kids played in it all morning on Sunday and now my oldest is asking to sleep with us every night, even the first nights with the mattress literally on the floor, where it's legit still super comfy. Even Daley, our Goldendoodle, is on board. Let me tell you, as someone who LOVES to sleep (my husband has actually told people the most annoying thing about me is how much I like to sleep), I am totally obsessed with how great it is to finally have a comfortable mattress.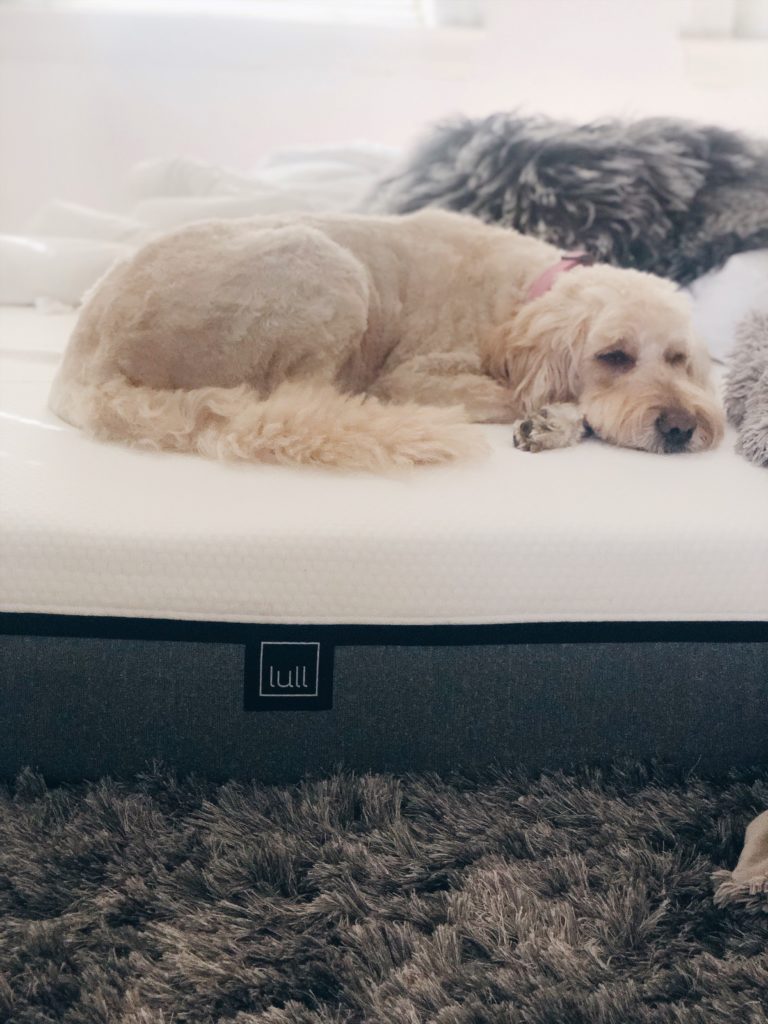 Another great feature they offer is that you have 100 nights to try it in your home, and they'll even come and pick it up and give you a full refund if you don't like it. With all of the options we have for shopping these days, companies that ship quickly and have great return policies are a must. Don't just take my word, they have 20,000+ 5-star reviews. As someone who doesn't like to mess around with sleep, Lull had me at hello.
Lull is extending a special offer to our readers: Get $150 off any mattress, any size, for a limited time only.
The Realest Housewife,
Big Blonde Hair