What kind of shoes was she (Yolanda) wearing when she had on the white pants and royal blue top….over Mohamed 's house when she was decorating it? CLC103
Do you know what kind of shoes Yolanda had on at Mohamed's house? The kind that everyone wants….
Love Yolanda Foster and her style? Check out BigBlondeHair.com's exclusive interview with her here. 
Yolanda Fosters Nude Sandals at Mohamed's House 
Jimmy Choo Hillary Zig Zag Ankle Wrap Sandals
Thank you to reader Christine for the tip!
Style Stealer: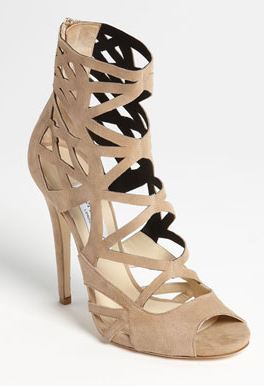 Jimmy Choo Viva Sandal
Have you seen your favorite Real Housewives or other Reality TV Stars wearing something you can't live without? Post a comment below, or on The Big Blonde Hair Facebook page!