9 Reality Stars' Sweaters For Less
It's that time of year again—sweater szn! And we've gathered a few of our fave reality stars' sweaters and found their look for less! What's great about the beginning of sweater weather is that you can rock them with shorts and skirts. Then once it cools down a little more (sorry Midwest and East coast) you can pair it with some jeans and leggings.
This time of year is my favorite time for fashion. I love a great sweater and I also love that they are sometimes baggy and can hide the food I've indulged in too hard. And baggy or loose, I'm definitely stocking up on some of these AMAZING sweaters for le$$.
Sincerely Stylish,
Jess
Robyn Dixon's Pink Pink Popcorn Sweater
Click Here To Shop Robyn's Aqua Popcorn Sweater in White
Click Here To Shop The Miessial Popcorn Sweater
Kristin Cavallari's Grey Turtleneck Sweater
Click Here To See Kristin's Sold Out Marissa Webb Grey Piper Sweater
Click Here To Shop The Goodthreads Grey Sweater
Photo: @kristincavallari
Tinsley Mortimer's Black Puff Sleeve Sweater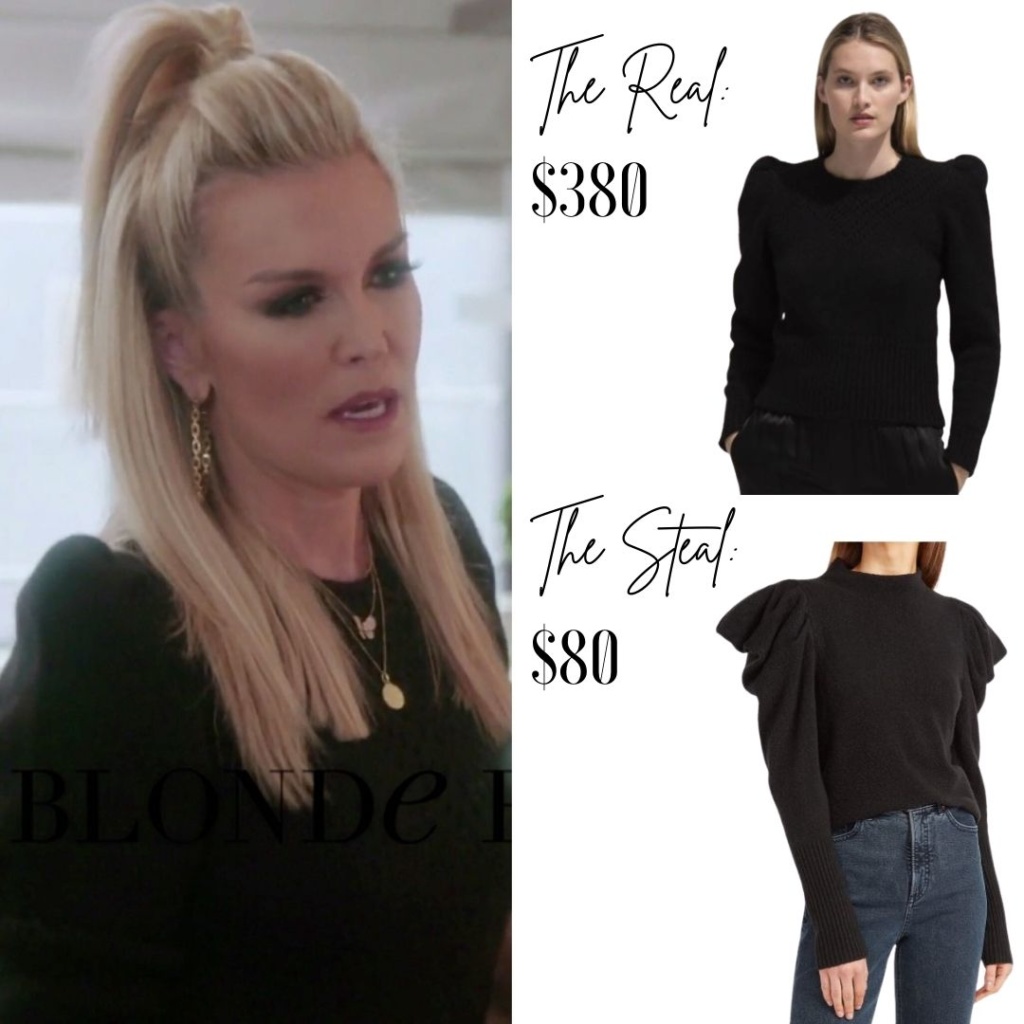 Click Here To Shop Tinsley's St. Roche Sissy Sweater
Click Here To Shop The Express Black Puff Sleeve Sweater
Leah McSweeney's Camel Turtleneck Sweater
Click Here To See Leah's Anine Bing Sweater
Click Here To Shop The Goodthreads Camel Tutleneck Sweater
Tracy Tutor's Ivory Distressed Sweater
Tracy's RtA Emma Sweater is Sold Out Online
Click Here To Shop The Autumn Distressed Sweater
Garcelle Beauvais' Blue Cut Out Sweater
Garcelle's RtA Longley Sweater is Sold Out Intermix
Click Here To Shop The ASTR The Label Cut Out Sweater
Luann de Lesseps Pink Camo Sweater
Click Here To Shop Luann's Brodie Camo Sweater
Click Here To Shop The ECOWISH Pink Camo Sweater
Kameron Westcott's Grey Sequin Embellished Sweater
Click Here To See Kameron's Sold Out Saylor Isadora Sweater
Click Here To Shop The Design History Embellished Sweater
Photo: @kameronwestcott
Braunwyn Windham-Burke's Striped Sweater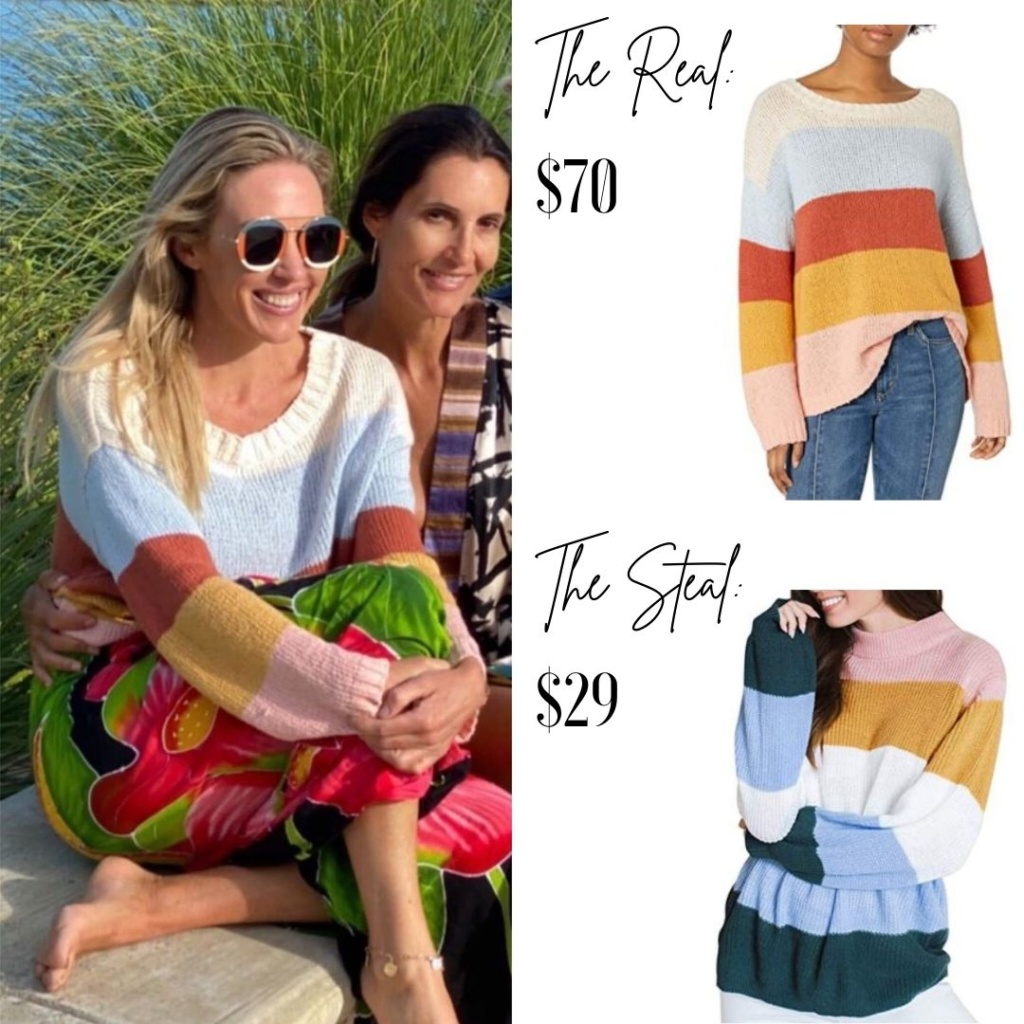 Click Here To Shop Braunwyn's Billabong Striped Sweater
Click Here To Shop The Merokeety Striped Sweater
Photo: @braunwynwindhamburke