Amrita Singh is excited to offer some amazing news to BigBlondeHair.com readers and Real Housewives fashion followers everywhere.  During their Real Housewives sale, Amrita Singh is offering 60% off  pieces seen on the Real Housewives as well as on pieces inspired by the Housewives. Get that necklace you've been coveting or those earrings that you've had on your wish list at a fraction of the price.
As a go-to designer for the Housewives and other celebrities, Amrita Singh makes unique statement pieces that are a must have for any fashion conscious woman. Statement jewelry is a requirement for AW13, so take advantage of the opportunity to add pieces to your collection that you can keep and wear forever at a fraction of the price.
Click here to shop the Real Housewives Style Sale and  Use code REALSTYLE for 60% OFF items included!
Amrita Singh Kimmy Enamel Necklace Seen on Alexis Bellino Available Here
Use code REALSTYLE for 60% Off
Amrita Singh Camella Sunset Necklace Seen on Gretchen Rossi Available Here
Use code REALSTYLE for 60% Off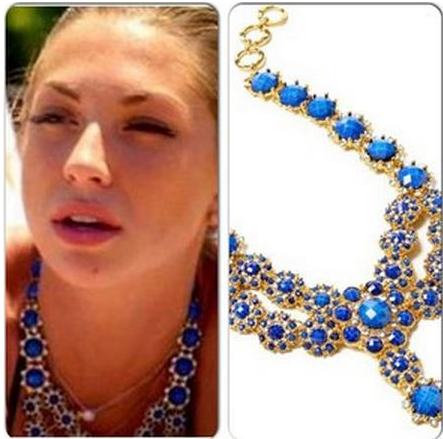 Amrita Singh Crystal Shelter Island Necklace Seen on Stassi Schroeder Available Here
Use code REALSTYLE for 60% Off
Amrita Singh Nello Earrings Seen on Bethenny Frankel Available Here
Use code REALSTYLE for 60% Off