Lydia's request for me to track down Aviva's Real Housewives of New York Season 5 Reunion Dress is short, and sweet. Just like Aviva's relationship with most of the other New York Housewives. But don't worry Aviva, in New Jersey everyone used to be on Teresa's side; Things clearly change in the world of The Real Housewives.  Other good news? You have your gorgeous reunion dress to keep you warm at night.
 Aviva Drescher's Real Housewives Of New York Nude Beaded Reunion Dress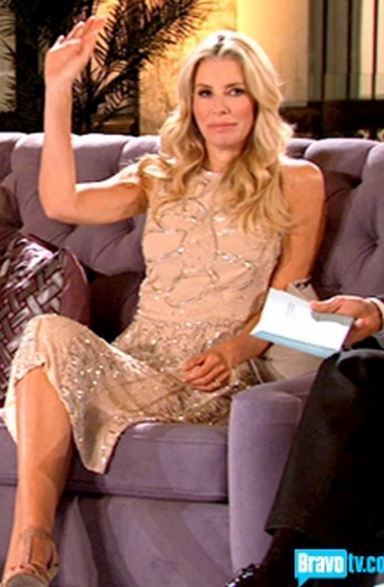 Dress by Renzo & Kai
Thanks to @AvivaDrescher for the information
Line available at Neiman Marcus (CUSP), Big Drop NYC
Style Stealers:
Holt Pearla Dress in Nude $479 ReveBoutique.com
Have you seen something on the Real Housewives or any other Reality TV fashion you can't live without? Post a comment below, tweet @BigBlondeHair or leave a comment on  The Big Blonde Hair Blog's Facebook page.