Brittany Cartwright's Pink Vanity Trunk Getting Ready For Work
Vanderpump Rules Season 7 Episode 1 Decor
Ok, I may be behind the times on this one, but how awesome is Brittany Cartwright's pink vanity trunk?! I had no idea this even existed tbh. I have to say, Brittany was absolutely glowing, it's nice to see her so happy, minus the whole James Kennedy aka White Kanye (you can't see me but I'm rolling my eyes because I can't believe I just referred to James as that) thing.  Such a d*uche. Cannot wait to watch the rest of the season unfold, just like Brittany's trunk!
Until next time,
Chelsie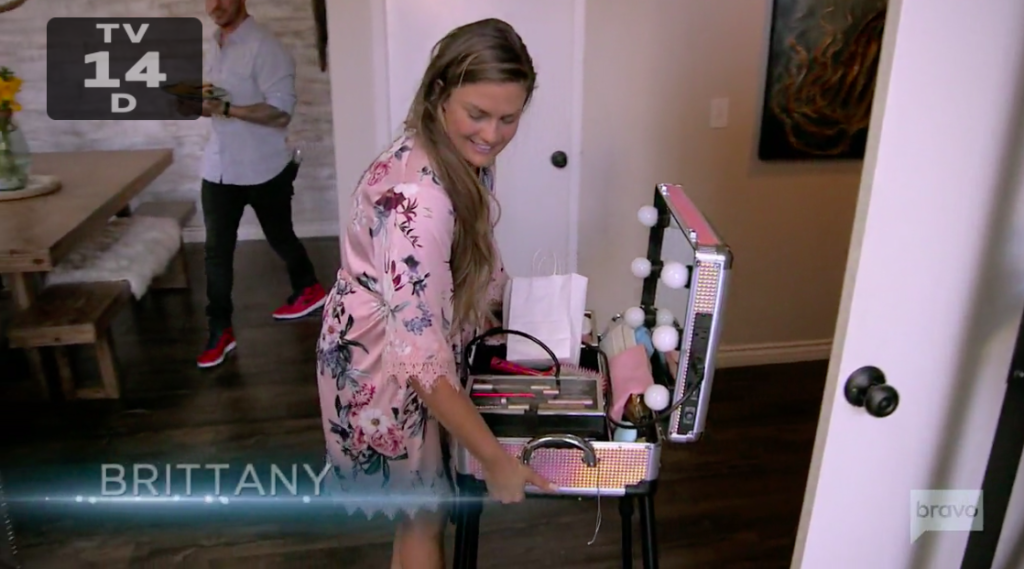 Click Here To See Brittany's Sold Out Trunk
Style Stealers:

Shop Other Decor Seen On + Inspired By Bravo TV:

Have you seen fashion on the Real Housewives or any other Reality TV style you can't live without? Post a comment below, follow @BigBlondeHair on Instagram, tweet @BigBlondeHair or leave a comment on  Big Blonde Hair's Facebook.