Chelsea Meissner's Black and White Stripe Dining Chair
Chelsea Meissner's Black And White Stripe Dining Chair In Her New House
Southern Charm Season 6 Episode 2 Decor
New man, new house, new decor – Chelsea Meissner is on that new new and I am especially am vibing with her new black and white stripe dining chairs. Her graphic, woven chairs bring a modern feel to an otherwise beachy decor. What is most impressive though is the massive amount of home improvement my favorite southern gal did after purchasing her house. I mean, what! I'm super impressed. I've always thought it might be fun a lot of work to purchase a fixer-upper and re-do everything myself, but then I realized I don't have the skills nor the patience to complete a project that big. Kudos to Chelsea!
Until next time,
Chelsie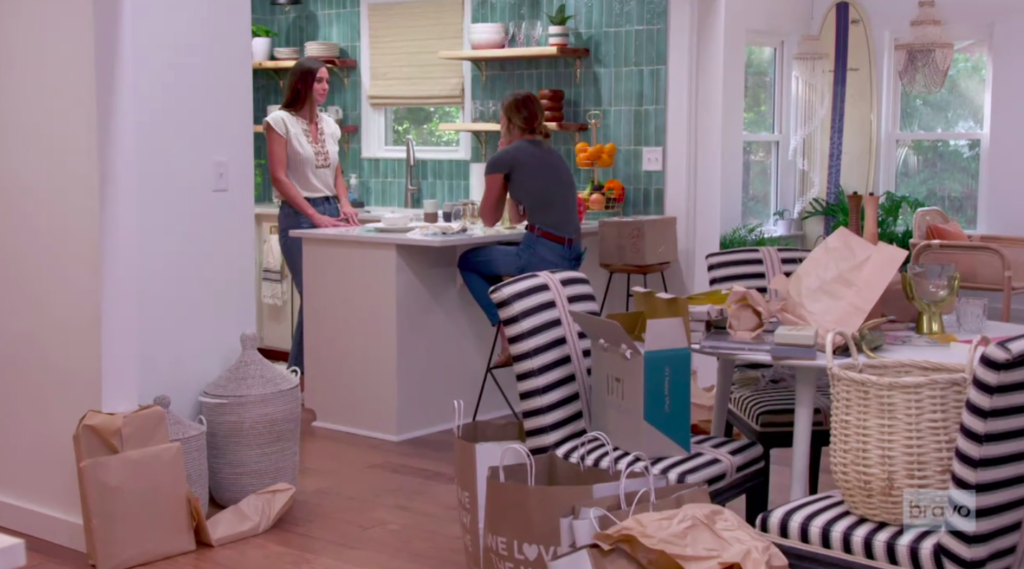 Click Here To Shop Chelsea's Dining Chair
Style Stealers:

Shop Other Decor Seen On + Inspired By Bravo TV:

Have you seen fashion on the Real Housewives or any other Reality TV style you can't live without? Post a comment below, follow @BigBlondeHair on Instagram, tweet @BigBlondeHair or leave a comment on  Big Blonde Hair's Facebook.