Gina Kirschenheiter's White Yellow and Black Workout Outfit
Gina Kirschenheiter's White Yellow and Black Workout Outfit in Aspen
Real Housewives of Orange County Season 16 Episode 16 Fashion
Gina Kirschenheiter picked the perfect outfit for a mine tour. She wore a white, yellow and black workout outfit with a little bit of reflectiveness. Which is smart because if I were deep in a cave I'd want to be able to be seen in that sense. But I mean in a 'fit like this I'd want to be seen in general because it's super cute, obvi. Thankfully there still a little bit of it left in stock! And even if your late to the game and it's gone, no worries. We still have great Style Stealers 6 feet under 6 inches below.
Sincerely Stylish,
Jess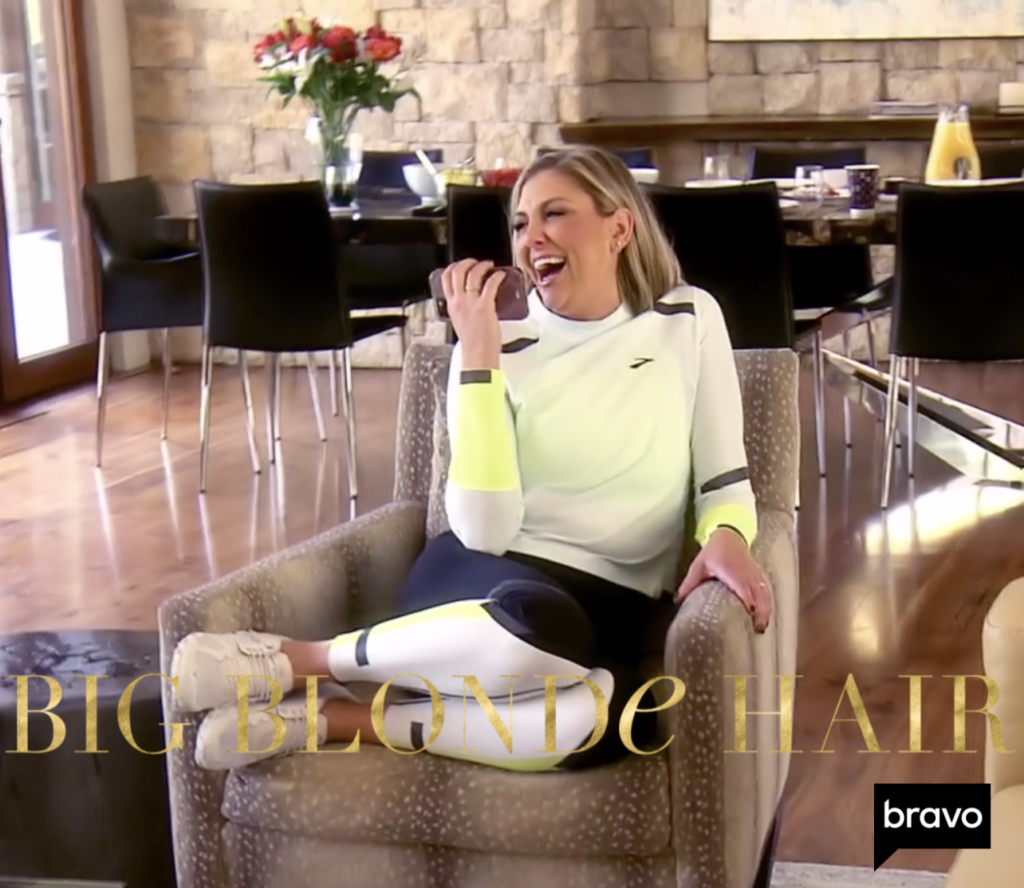 Click Here to Shop Her Brooks Top On Sale!
Click Here to Shop Her Brooks Leggings On Sale!
Click Here to Shop On Cloud Sneakers in Lily/Frost*
Click Here to Shop Them in All White*
*Having a hard time confirming the color match for the On Clouds*
1st Photo: @rhoc_emilysimpson
shop style stealers

Shop Other
Celebrity Fashion