While Heather Dubrow's 13 bathrooms and room exclusively dedicated to luggage all sound super amazing, I'm just going to say what we are all thinking. In the words of Cuba Gooding Jr. "SHOW ME THE CLOSET!!!"…Or maybe it was money. Whatever, same sentiment.
Heather Dubrow's Long Sleeve Palm Print Dress at her Lunch Party
Elizabeth & James Mailyn Palm Print Dress (S/O)
Style Stealers: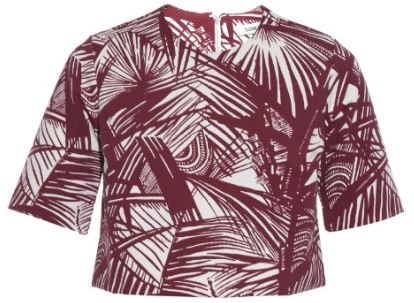 Elizabeth & James Lowell Crop Top on SALE Here
Elizabeth & James Aisling Palm Print Pencil Skirt on Sale Here at Neiman Marcus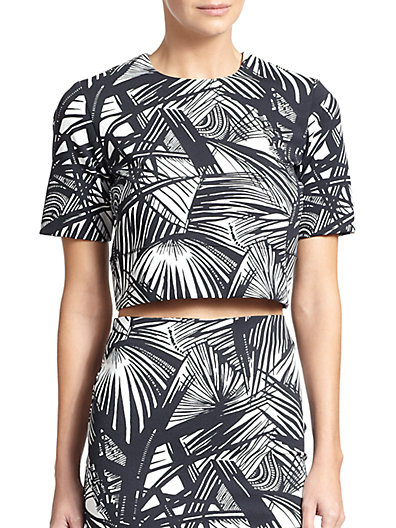 Elizabeth & James Lowell Crop Top on Sale Here in Black
Bailey 44 Meet & Greet Palm Print Dress Available Here
Shop items also seen on The Real Housewives by clicking the images below:

Have you seen something on the Real Housewives or any other celebrity fashion you can't live without? Post a comment below, tweet @BigBlondeHair or leave a comment on  Big Blonde Hair's Facebook page.