Hi @BigBlondeHair… Do you have any idea what lipstick Tracy was using during the recent reunion of Jerseylicious? Maryam via Twitter
Well Maryam, I can do you one better. I can give you all of the information on Tracy DiMarco's ever so fab reunion look. After all, Tracy is the girl whose style inspired a white fluffy boot army last winter. So I'm just saying, with her trend-setting record,  if you don't have the cash to spend on her fabulous floral maxi dress, you should probably stop reading now. 
Tracy DiMarco's Jerseylicious Reunion Look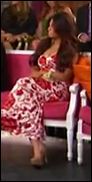 Floral Print Strapless Evening Dress , Earrings by Bebe , Shoes by Steve Madden,
Lips MAC Creme de Nude with Fashion Scoop Lip Glass , Full Makeup by Talia Governara 516-427-0221 / [email protected]
Accessory Stealers:
Bebe Crystal & Bead Fringe Earrings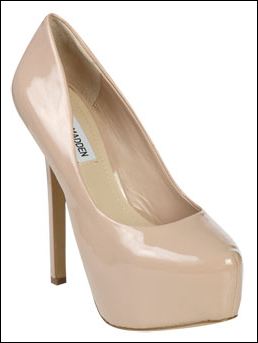 Steve Madden Nude Stilleto Platform Pump
Have you seen something on a Housewife or celeb you can't live without? Post a comment below, tweet@BigBlondeHair or leave a comment on The Big Blonde Hair Blog's Facebook page.