Kameron Westcott's Champagne Bong
Kameron Westcott's Champagne Bong
Real Housewives of Dallas Season 3 Episode 5 Decor
Kameron Westcott has never done a beer bong before and she didn't partake at the Rodeo, but, she divulged that she has done a champagne bong before and even that had me shook. I would never have pegged her for doing any kind of bong, so to find out she has enjoyed bubbles in rapid succession makes me elated. Unlike Kameron, my first champs bong wasn't until I was in my mid-20s – you know, once my taste became more refined. Before that, college was a constant beer bong. I would probably do another beer bong in my old age but I'd likely react more like LeAnne and practically vomit. I'll never be too old for a champs bong though, I don't care if it's a bachelorette party or a regular Saturday night – sign me up. We will never know exactly what champagne bong Kam used, but we decide to link to what she saw fit for her.
Also, they make amazing gifts for all occasions in case you aren't sure what to get me for Christmas. Ahem.
Until next time,
Chelsie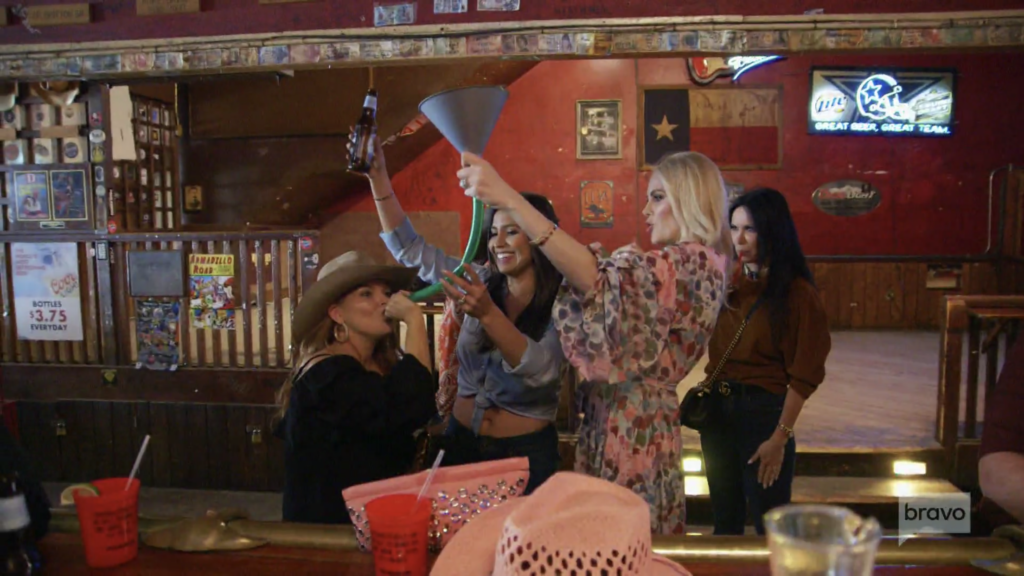 Click Here To Shop Champagne Bongs at Amazon
Shop Other Decor Seen On + Inspired By Bravo TV:

Have you seen fashion on the Real Housewives or any other Reality TV style you can't live without? Post a comment below, follow @BigBlondeHair on Instagram, tweet @BigBlondeHair or leave a comment on  Big Blonde Hair's Facebook.