Kristin Cavallari's Sheer Duster Jacket
Kristin Cavallari's Sheer Duster Jacket
Very Cavallari Season 2 Episode 2 Fashion
Kristin Cavallari stopped for a quick hair touch up on her way to Palm Springs, and we're thankful for it because we got our first full length look at her sheer duster. When I was pregnant with Valentino one of my maternity style muses was Kristin and a lot of my looks involved long, sheer dusters just like this. Now they serve the perfect purpose of covering up extra winter pounds and creating a slimmer silhouette that I love, especially coming into Spring. And although K Cav's exact style sold out, our Style Stealers have got your back like a colonic.
Sorry, couldn't stop myself.
The Realest Housewife,
Big Blonde Hair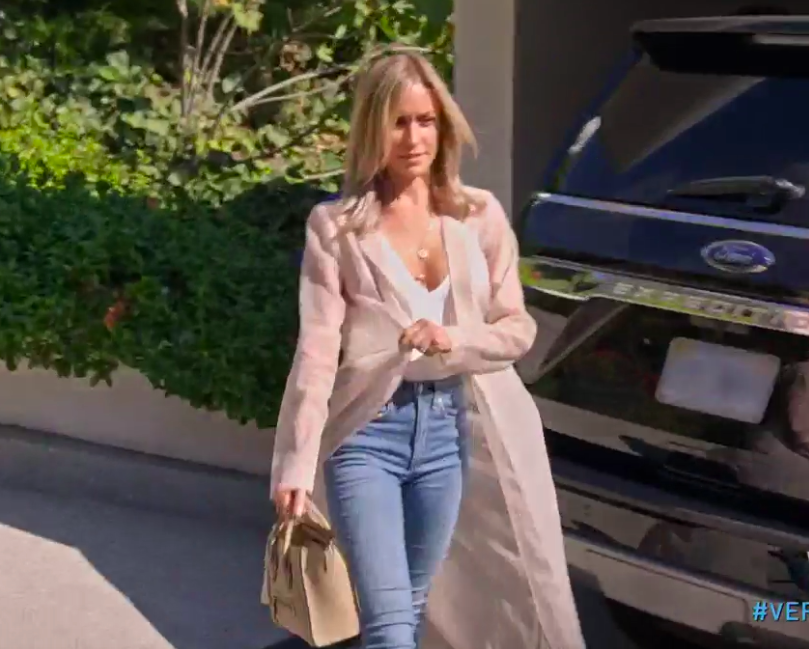 Click Here to See her Sold Out Duster Jacket
Style Stealers:

Shop Other Fashion and Style Recently Seen On + Inspired By Kristin Cavallari:

Have you seen fashion on the Real Housewives or any other Reality TV style you can't live without? Post a comment below, Follow @BigBlondeHair on Instagram, tweet @BigBlondeHair or leave a comment on  Big Blonde Hair's Facebook.