Kyle Richards' Clear Counter Height Kitchen Stools
Kyle Richards' Clear Counter Height Kitchen Stools in Her New House
Real Housewives of Beverly Hills Season 8 Episode 18 Decor
At first sight, I loved Kyle Richards' clear counter height kitchen stools and ever since I have searched endlessly for them. Now, I find myself at the end of the season and sadly, still have not found them! Ugh! I can only assume Kyle got them from a posh boutique in Beverly Hills or maybe they were custom, but luckily, lucite (and acrylic) are in style and there are plenty of style stealers for us to choose from!  My favorite thing about these kinds of stools is that they are great in smaller spaces if you don't happen to have a ginormous house like Kyle. They sort of trick the eye into thinking there is more space than there really is. And if you have a huge house like Kyle? Don't worry, they look awesome in big spaces too.
I'm curious, which style stealer is your favorite? I'll give you a hint on which stool is my favorite…I can never say no to prime shipping.
Until next time,
Chelsie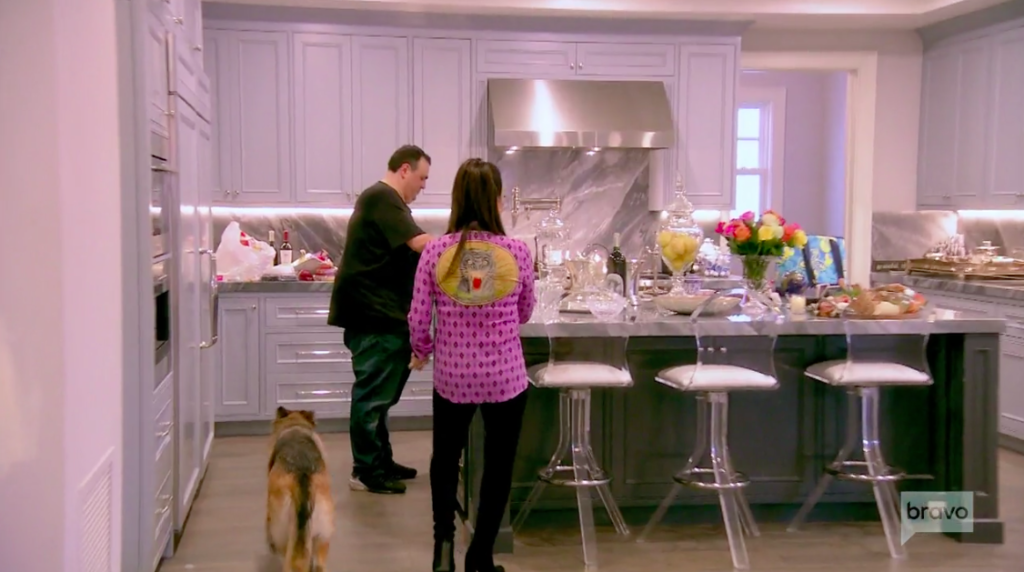 Style Stealers:

Shop Other Decor On + Inspired By Bravo TV:

Have you seen fashion on the Real Housewives or any other Reality TV style you can't live without? Post a comment below, Follow @BigBlondeHair on Instagram, tweet @BigBlondeHair or leave a comment on  Big Blonde Hair's Facebook.