Kyle Richards' Gold Studded Box
Kyle Richards' Gold Studded Box On Instagram Stories
Real Housewives of Beverly Hills Decor
Kyle Richards' gold studded box on Instagram Stories is almost as eye-catching as her drop-dead gorgeous chandelier! It's no surprise Kyle has transitioned some studs into her home decor, we've seen her wear studded fashion for forever. We love her eye for fashion and style – I love practically everything she has in her house. Impeccable!  And while her studded box is a great addition to the gold, glitzy room, I can't help but wonder what she keeps in it…if anything? Either way, the box is a conversation starter piece if there ever was one.
Until next time,
Chelsie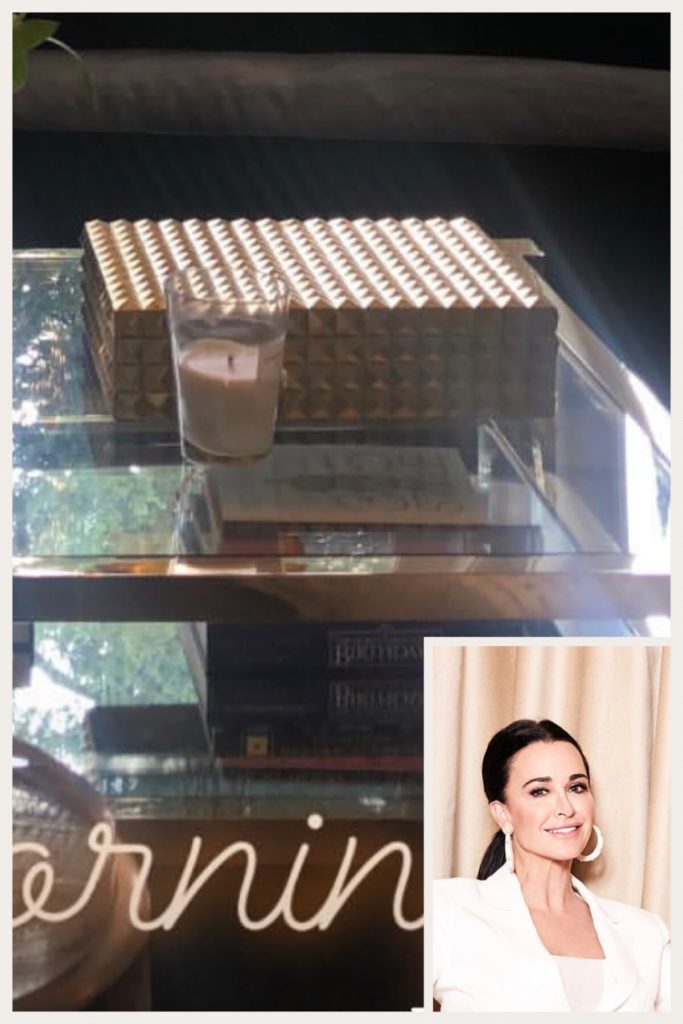 Click Here to Shop Her Gold Studded Box
Click Here To Shop Kyle's Studded Box in Silver
Style Stealers:

Photo: @kylerichards18 on Instagram
Shop Other Decor Seen On + Inspired By Bravo TV:

Have you seen fashion on the Real Housewives or any other Reality TV style you can't live without? Post a comment below, follow @BigBlondeHair on Instagram, tweet @BigBlondeHair or leave a comment on  Big Blonde Hair's Facebook.