Kyle Richards' Turquoise Squash Blossom Necklace
Kyle Richards' Turquoise Squash Blossom Necklace Shopping with Dorit
Season 7 Episode 4 Real Housewives of Beverly Hills Fashion
If you're a boho babe like Kyle Richards you totally need to get your hands on a squash blossom necklace. Style it like Kyle and wear it with a blazer, with a white tee and distressed denim or even with one of your fave gorgeous kaftans and your style will be totally be on point. So whether you've got a budget for real-deal turquoise or stones inspired by it you can't go wrong with this western inspired accessory.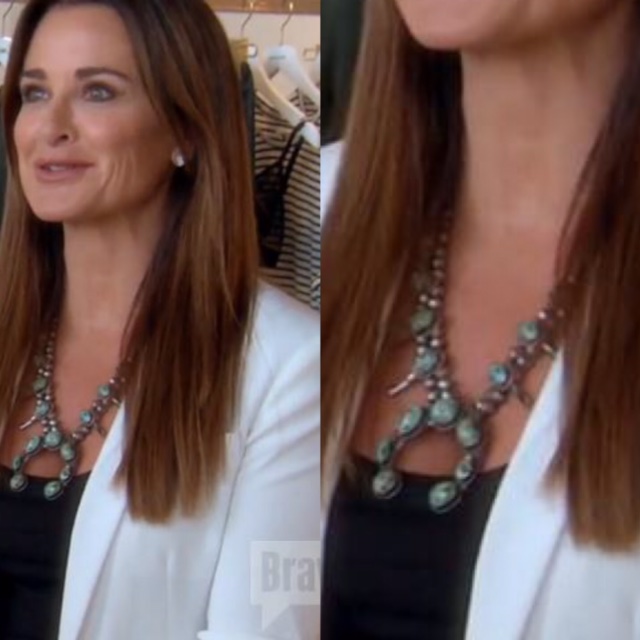 Style Stealers:

Shop Other Fashion Recently Seen on & Inspired by the Real Housewives, Ladies of London, Vanderpump Rules and more:

Have you seen fashion on the Real Housewives or any other Reality TV style you can't live without? Post a comment below, tweet @BigBlondeHair or leave a comment on  Big Blonde Hair's Facebook page or Instagram!