Lauren Loves: Maternity Must Haves
I'm not one to over buy on pregnancy items, especially during First Trimester when there are only a few necessities. So, I wanted to share the items I used last pregnancy and am using again along with new things I've picked up this pregnancy. Some of them aren't totally necessary, but they can definitely make you more comfortable along the way if you enjoy things like the taste of "champagne" and avoiding preggo dry stretch marks and skin issues? After all, what else are you spending that cocktail money you are saving on!?
Lauren Loves: Maternity Must Haves
Here's why I love these items, I high-lighted my absolute must-haves in pink. Shop them clockwise starting at the night shirt! CLICK the TITLES to SHOP!
ASOS Night Shirt: You'll be sleeping a lot, especially during your first trimester, so comfy PJ's are a must! I bought new non-pants pajamas because my currents were getting a littttttle tight.
BKR Bambi Heart Water Bottle: Hydration is a must, so a little splurge on a cute water bottle makes H20 a little more fun! I hate drinking water so at least toting something cute is like a new accessory.
Beauty Counter Lustro Natural Face Oil:  Admittedly I don't generally buy into the whole "natural" product thing normally. However, I had to cut out some beauty products due to ingredients that aren't preggo safe, so I decided to pick up some Beauty Counter favorites because they are known for using natural ingredients (read more on their site under "Our Story"). I've been using this oil mixed with their lotion (to make it last longer since it's pricey) and it has helped remedy dry skin issues I was facing early on. Face oils from other companies have made me break out and this has not, so I'm really happy with it.
Beauty Counter AM Hydrating Lotion: Like I mentioned, Beauty Counter prides itself of using more natural ingredients, which I  normally don't pay much attention to, but it's a concern while preggo. This lotion mixed with their Lustro Oil has remedied my dry skin this winter. The lotion is a not cheap, but less expensive than the oil, and mixing them to make them both last longer has worked. And actually when I tried switching to mixing the oil with a less expensive lotion, dry skin came back on my forehead. So I'm really happy with the results of this.
Beauty Counter Charcoal Soap: Admittedly, I first tried this because black is my favorite color and charcoal is a big beauty trend that is said to draw out impurities (read more about it here). While I don't have any scientific proof it's made my skin better, I've been breaking out less since I've been using it with the two other Beauty Counter products above, even while preggo.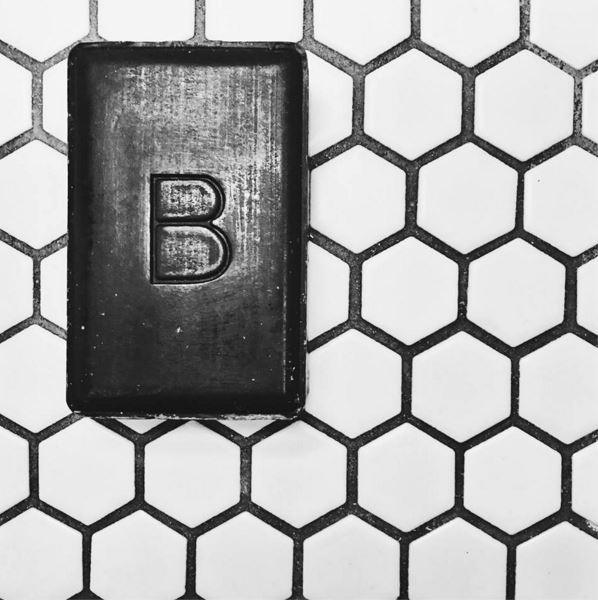 ASOS Maternity Starter Pack: This is my favorite well-priced maternity pack. It includes a long tank, leggings, a t-shirt dress (pictured below) and a skirt. If you're thinking about going to Target for similar cheap items, their leggings itch and their tanks tend to stretch and fade, so skip 'em! From my experience, this pack runs true to size and a bit larger than regular ASOS items.  ASOS is totally where it's at in terms of affordable maternity finds!
Bella Band: This is a must for early pregnancy because you can wear your pre-preggo pants un-buttoned and avoid looking lumpy under your shirt. Plus it helps smooth things out later on, along with guarding my clothes from my Belly Butter (below).
Bella B Belly Butter: I used this throughout my first pregnancy and have zero stretch marks on my stomach. It's a little sticky so I cover it with a Bella band so it doesn't get on my clothes, or put it on at night!
Fre Wines: I've tried many non alcohol options and Fre wines taste less like grape juice and more like actual wine. It's a great stand in for a social event or any other time you feel like something that tastes a little adult-ish. I've purchased the champagne and red wine and think both are a great substitute! I'd also say that O'Douls Amber is the best non-alcoholic beer.
Ardell 113 Lashes: It might sound silly, but feeling sexy while pregnant isn't impossible! These are my fave cheap lashes to wear out at night to amp up my look.
Maternity Spanx (pictured below): These are a must for under dresses, especially since I'm wearing a lot of form fitted items. They have an expanding panel for your stomach, so aren't tight in that area, but keep your butt and thighs smooth, along with the sides of your mid-section.
ASOS Maternity Jeans (pictured below): These Jeans are SO well priced and I'm getting a ton of use out of them! Plus they have a below-the-bump waistband which I prefer. They actually run a bit more true-to-size than regular ASOS jeans which can run a bit small. Who wants to pay big bucks for jeans that you can only wear for a short amount of time? This is totally the way to go. 
Enjoy and happy bumpin'!
After about 6 years of covering celebrity fashion, I've only shown you a small fraction of my rather large closet and fashion knowledge. That being said, I've decided to dive in to a new "Lauren Loves" features on BigBlondeHair.com. I'll focus on my outfits, reviews, and Chicago favorites and events. Reviews are unpaid (unless notated Sponsored) and are my own opionion . Please feel free to comment with questions about sizing, retailers, styling or anything else. Xo & Happy Reading