Lisa Vanderpump's Short Cylinder Glass Vase
Lisa Vanderpump's Short Cylinder Glass Vase on Her Coffee Table
Real Housewives of Beverly Hills Season 8 Episodes 14 Decor
I can't get enough of Lisa Vanderpump's home decor accessories and right now I'm loving her short, cylinder glass vase. I feel like it would look good in almost any room of the house, add some fresh flowers (or faux flowers) and the elegant but still very simple vase can really polish a room's look. Can you imagine having fresh flowers in your home every day? I bet Lisa's house smells amazing—like it's always in bloom. And, let's not ignore the mirrored serving tray (read the post here) also on her coffee table, we covered it on BBH not too long ago, it seems to be LVP's go to tea serving tray.
Until next time,
Chelsie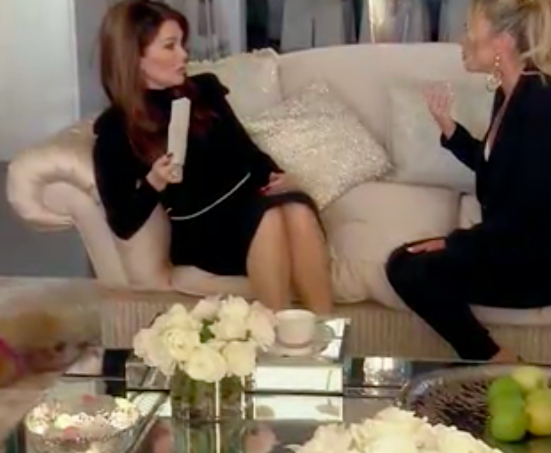 Click Here to Shop Cylinder Glass Vases like Lisa's in Many Sizes
Style Stealers:

Shop Other Decor Recently Seen On + Inspired By Bravo TV:

Have you seen fashion on the Real Housewives or any other Reality TV style you can't live without? Post a comment below, Follow @BigBlondeHair on Instagram, tweet @BigBlondeHair or leave a comment on  Big Blonde Hair's Facebook.