Listen to Lauren on Bravo's The Daily Dish Podcast
If there's one thing I love more than stalking Real Housewives fashion it's talking about Real Housewives fashion. That's why I am so excited to share this episode of Bravo's official podcast, The Daily Dish, that I recently recorded with host Erik J Mac. In the episode we do a deep dive into Bravo Reunion fashion throughout the years, our favorite looks and more.
Click Here to Listen to the Episode
Also, a huge thank you to all of you for your support of all things Big Blonde Hair. Without each and every one of you none of this would be possible. I hope you enjoy the episode!
The Realest Housewife,
Big Blonde Hair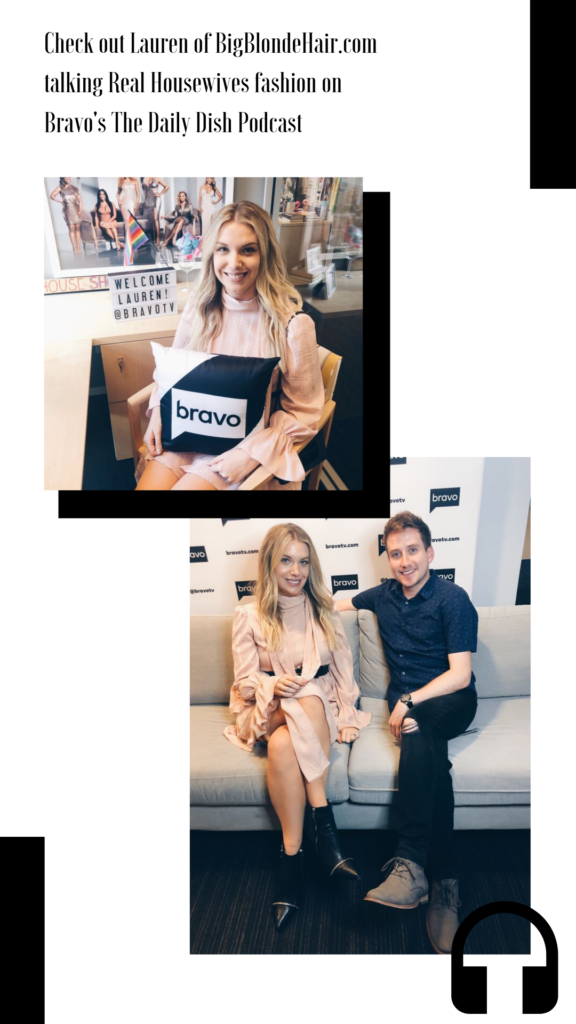 Click here to listen to the episode
My Look: