Are you ready to add some bold items to your regular wardrobe repertoire? Thanks to our inside scoop from a little someone who is totally looking out for our necklines, you will be able to pre-order Stassi Schroeder's new jewelry line! While the line—aptly titled Stassi X Shop Prima donna Elements— is set to officially launch December 3, you'll be able to access the line Wednesday 11/14 for pre-order!
In true Stassi fashion, there are head-turning pieces starting at $25 that would cost soooo more at other retailers. The collection—chalked full of rich jewel tones set in on-trend thick gold chains—is full of pieces that will take your holiday looks to the next level! They'll also make totally fab gift for your hard-to-shop-for "fashion" friend. Just don't be mad at me when she gets all of the attention under the mistletoe …
Check out Stassi's premiere collection below, and set a reminder to shop Stassi's signature style HERE this Wednesday. And after you check this out, I totally know who your #WCW will be…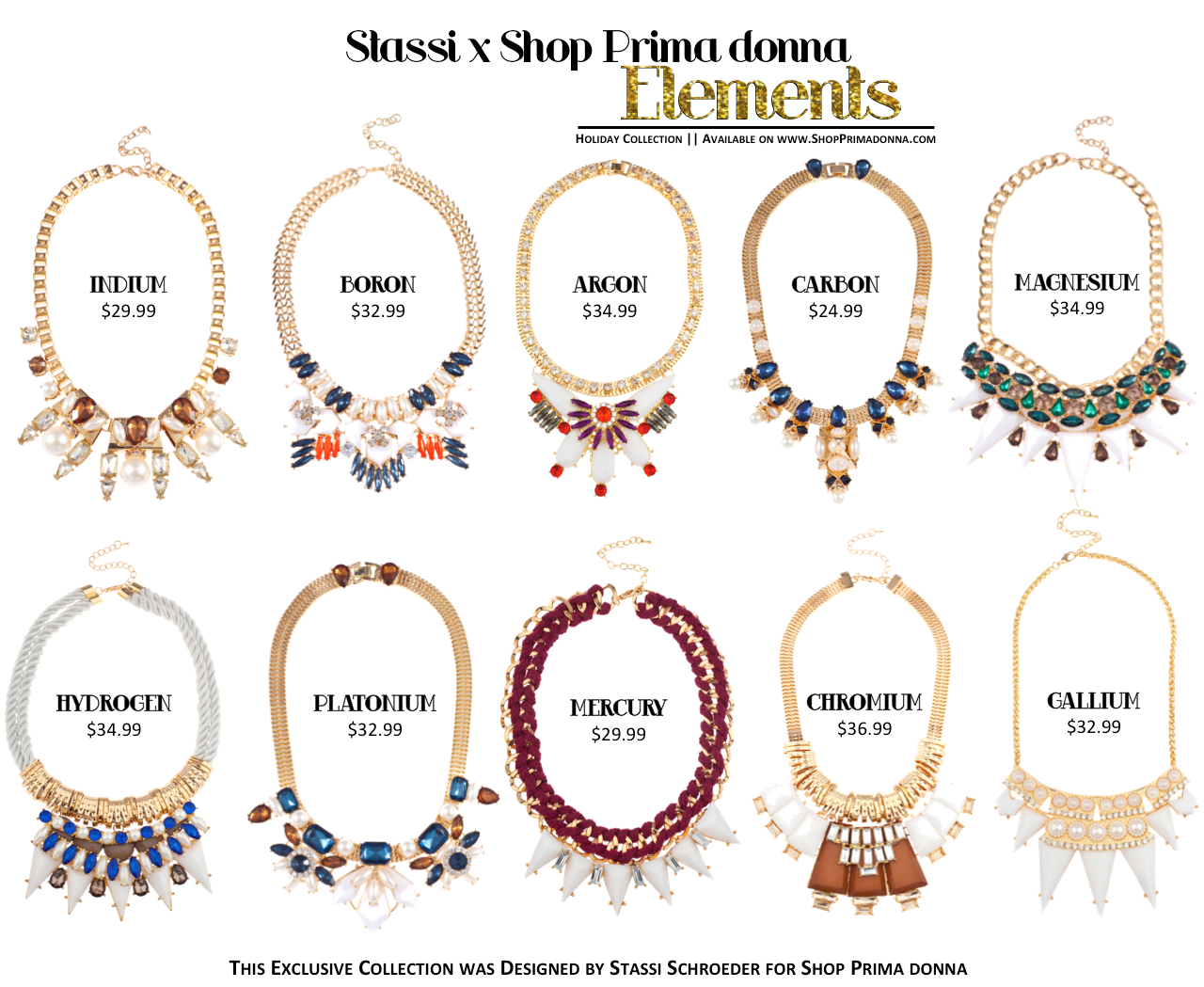 Click HERE to shop the collection on 11/14 or click now and shop many others accessories seen on Stassi Schroeder!
Have you seen something on the Real Housewives or any other Reality TV fashion you can't live without? Post a comment below, tweet @BigBlondeHair or leave a comment on  The Big Blonde Hair Blog's Facebook page.