Sheree Whitfield's Blue Satin Confessional Corset / Real Housewives of Atlanta Season 15 Episode 11 Fashion
Sheree Whitfield did it again with a beautiful confessional corset top on last night's episode of the Real Housewives of Atlanta. She looked stunning in her blue satin top which made her look like a shining star.
If you follow her or her business She by Sheree you know she loves stars. She also painted a star in her pottery class in Portugal along with being the star of the trip. And if you are looking to shine this is the top for you!
Best In Blonde,
Amanda
---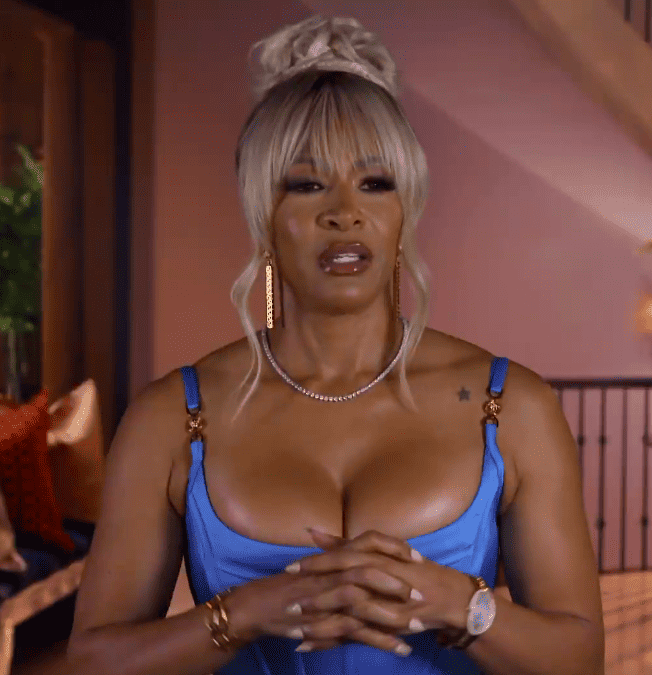 Click Here For Additional Stock / Click Here For More Stock / Click Here For Additional Colors
---
---
---
---