Mom Talk: The Stay at Home Mom and Working Mom Debate
If you don't have anything nice to say….
I would place a substantial wager that every woman of a certain age has encountered the dreaded Stay at Home Mom vs Working Mom debate, whether it's an article repost on Facebook, a convo with "friends" or at an accidental eavesdrop at a coffee shop. There's the working mom that says she could never staaaand to stay at home all day (like you). There's the stay at home mom who feels the need to say she can't imaaaaaagine leaving her precious children to go to work (like you). There's the mom getting discredited for her hard work in at home multi-level marketing, even though she earns as much as someone who works out of the house full time (like you). And do you know what all of these situations have in common? They are completely unnecessary, and they're the reason why women have to even have days like this week's "International Women's Day" to remind us not to be undermining, unsupportive and sh*tty to each other. And even that little reminder generally only lasts for about one Facebook post.
But here's the deal. Having stayed at home full time and stayed at home part time with my now six year old, all while still working full time hours on my blog and turning it into a business, I've heard it all. And do you know what I concluded with this pregnancy? Despite all of these labels, all moms WORK HARD, whether it's in or out of the home, and I shouldn't have been listening to any of it.
When I had my son I was not in my best spot career-wise, and since I wasn't exactly prepared, I didn't know what to do in terms of childcare. My mom stayed home with me when I was a baby, then my dad got laid off from teaching so he did the same while she went back to work. When he went back to work I was with my grandma. My husband, on the other hand, was raised by a Stay at Home Mom and his older sisters all stayed at home with their kids, so that was what he was accustomed to. Do you know what we both have in common? We both have extremely happy memories of both situations. But you never really know what's going to dictate your situation until it's time.
When it came down to it, I decided to stay home, not really thinking entirely about the implications on my mental state, finances or career, which was probably better at the time.  I really enjoyed being home with my son, Mark, and during this time I started to focus on BigBlondeHair.com, that I had started the year before. For me, it was great because it gave me something to do (and talk about) outside of parenting. Now, not everyone needs this, but since I had a total of approximately one friend with a kid and was still Chicago-young (as I discussed here), this kept me connected to the world I wanted to be in.  I wasn't necessarily looking for a new social circle that exposed me to talk about about dirty diapers, so this was my perfect window into my normal life. I was able to write and establish my career, travel with my husband on business, go out with friends and be with my son. And despite some major life adjustments, my son was a happy kid and it worked at the time. Not everything was sunshine and roses, but I would imagine it wouldn't have been if I was back at work either.
As the years went on and it started to be a bit more feasible for bloggers to make decent money, my outlet became a full time income, but it's not like it came easily. I blogged during every nap and almost every night after my son went to bed. I worked 35-40 hours a week on top of being with my son full time. In social situations with "stranger moms" this was sometimes frustrating because Stay at Home Moms didn't see me as fitting in with them and then Working Moms treated me like my job wasn't real because they didn't "get" blogging as a career. I still struggle with the fact that as an entrepreneur who has a child I'm looked at as some sort of "Mommy Blogger" with a cool hobby, but if I left my house everyday and wore business casual clothing it wouldn't be a question.
The amazing part of it all was what people would say to me about staying at home. I remember some working parent friends with kids in daycare telling me my kid needed to be in daycare for socialization. Another working mom with a nanny told me that her husband said he would never let her stay home because he couldn't deal with a wife that was trapped at home and crazy. Or the people who treated me like staying at home was a luxury they couldn't afford that I was provided by my well to do husband. Guess what? My husband is successful, but he was launching a new business at the time and we certainly weren't rich. Without me providing much of an income for the first few years, we ultimately sacrificed things like buying the post-condo house I wanted in the city, for me to stay home. Staying at home is NO easy task, mentally, it's probably the most taxing thing I've ever done. But as much as I wish I had that house in the city right now, I wouldn't trade the way we did things and my time with Mark, and I'm working towards that house with every word I type and maxi dress I hawk.
The interesting thing is, my Working Mom friends have all gotten negative comments about their choices too. They've experienced the exact same thing, just at the opposite end of the spectrum. In this day and age women who attend college to get their "Mrs." degree are scoffed at, but women who attend college to find more than a mate are then hung out to dry if they don't drop their career the minute the push out a baby. Never mind the fact that many of them are working because their financial situation dictates it, so they couldn't stay at home even if they wanted to. All of these judgement's make it really hard to win, and as much as I'm sure we'd all like to laugh it off, it's really not easy to let comments roll off your back about your parenting as a new mom (or more experienced mom). That's something we all have in common, but instead of using it to bond, many women use it to separate.
Now for the pun—6 years later the aforementioned "daycare parents" have a nanny and the "nanny mom" is a stay at home mom. And my son who "needed more socialization" is the chattiest, friendliest, six year old you've ever seen. In retrospect this all lead me to one realization; every single person that commented on my SAHM status felt insecure about the choices they were making for their own children. And the same goes for the SAHM's commenting on WM's.
If this doesn't prove that we are all just struggling to do our best and no one knows what impact their choices will have on their child, I don't know what does. There's no crystal ball, there is not a right answer and one choice is not better than the other, it's situation. We are all so different, so it's no surprise that this decision should be made on a case by case basis. The only people who are doing it wrong are the people that are criticizing other mom's decision. If you think it's easy for the working mom to go back to work after her maternity leave, missing her baby, hauling a pump to work and doing business on little sleep— it's not. If you think it's easy for the stay-at-home mom not talking to another adult all day, using any free time to shower and calming a crying baby in public that's constantly with her, it's not. Once you have kids, very few things are easy, because you aren't just worrying about yourself.
In the end, as moms, we are all struggling to make the best choices for our families and children. The amount of knocking down we do to each other about parenting is nothing short of horrible. So please, next time you think about commenting on a mom's work situation negatively, don't. I'm not one of these major "Women supporting women people" (trust me, if a chick sucks, I'm going to have anything to do with them), but I just don't see the point of making someone feel bad about their career choices. We don't need to all sit around and sing "Cumbaya", but if you can't support other parents, at least keep your mouth shut.
In terms of my story this time around, while I stayed at home with my son full time until he was 5, I won't be doing that with my next one. I wouldn't take back a second of staying home with Mark, but it's not something I want to do full time again because of changes in my own life. I love what I've created with Big Blonde Hair, and I love the feeling of getting off the train in my favorite city in the world in heading to my office. At this point in my life it keeps me sane, so I'll continue to work part time from home and part time from the office, and maybe ultimately full time out of the house. But it's not like I don't have major anxiety about finding someone amazing to watch my baby, pumping in my work closet and missing out on things. So in the end it comes down to the fact that the decision is never easy or perfect, but I'm going to do what my husband and I think is right, not anyone else.
Read more on my maternity must haves, parenting related tops and more HERE
Camilla Franks Roar of the Wild Kaftan Dress (Sold Out) // Shop Similar Here

Vintage Chanel Chain Belt // Shop Similar Here

Zara Spiked Sandals (Sold Out) // Shop Similar Here
Marc Jacobs Pave Watch (Sold Out) // Shop Similar Here 
**************
CHECK OUT MY MATERNITY MUST HAVES (like this) HERE!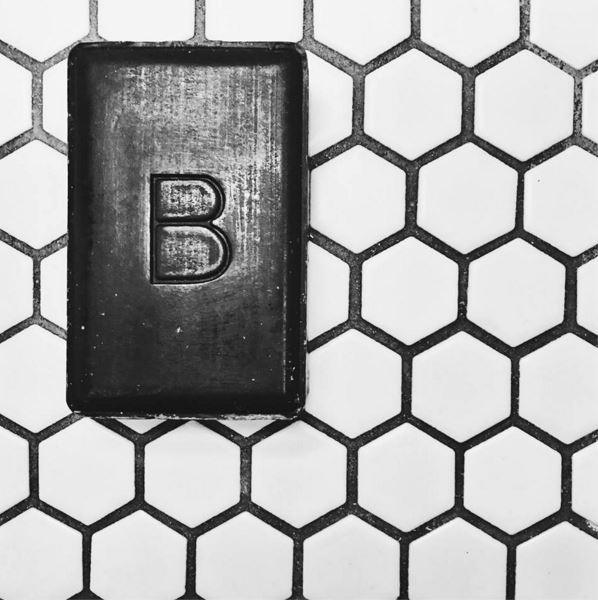 CHECK OUT MY MATERNITY MUST HAVES HERE!
After about 6 years of covering celebrity fashion, I've only shown you a small fraction of my rather large closet and fashion knowledge. That being said, I've decided to dive in to a new "Lauren Loves" features on BigBlondeHair.com. I'll focus on my outfits, reviews, and Chicago favorites and events. Reviews are unpaid (unless notated Sponsored) and are my own opinion . Please feel free to comment with questions about sizing, retailers, styling or anything else. Xo & Happy Reading