Check out Tamra Barney's hot dress and fun hair from her Bachelorette party at Noma Social last night, as well as friend to Big Blonde Hair, Housewives HoeDown's interview with the OC Star herself!  Her sexy look isn't the only thing that will have you talking!
Tamra Barney's Noma Social Bachelorette Party Dress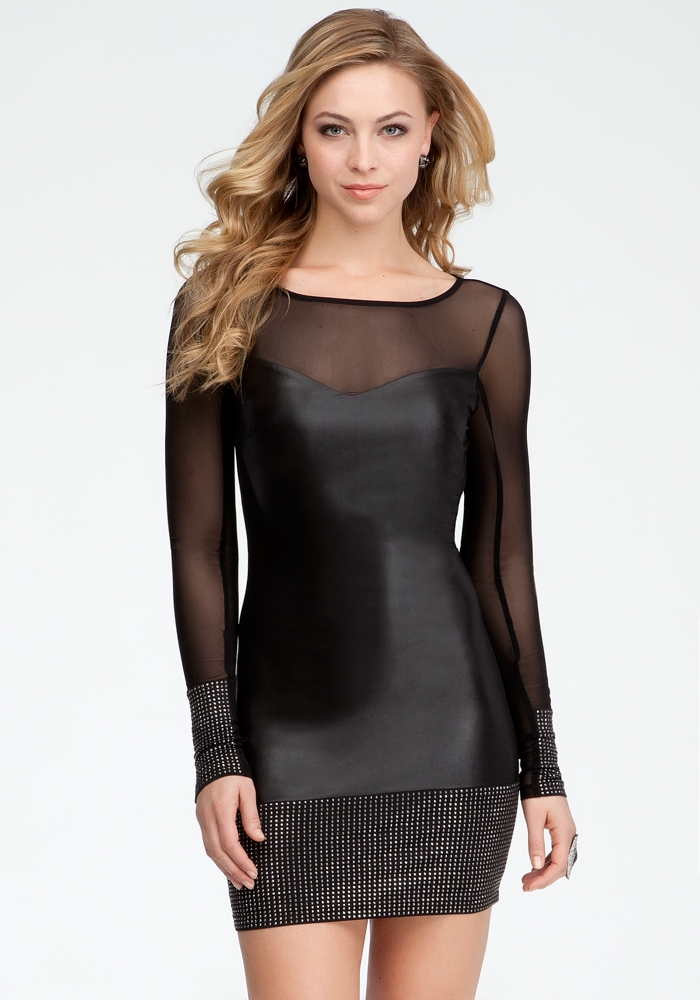 Studded Band Coated Jersey Dress – bebe Addiction
Have you seen your favorite Real Housewives or other Reality TV Stars wearing something you can't live without? Post a comment below, or on The Big Blonde Hair Facebook page!