Veronica Newell's Grey Daisy Sweatshirt
Veronica Newell's Grey Daisy Sweatshirt
Dirty John Season 1 Episode 8 Finale Fashion
While Veronica Newell and daisies don't seem synonymous to me—no hate, I certainly do not belong in cheery floral fashion either—perhaps her grey embroidered daisy sweatshirt is an ode to the fact that she thinks she's seen the end of John at this point in the episode. Spoiler, V: Dating apps aren't the only place he will pop up before you get rid of him, and it ain't gonna be pretty.
I thought it was hilarious that Debra Newell was shocked at John was popping up on dating apps after everything else. A little Bumble action would literally be the least surprising and most acceptable thing that he's done. I'd actually love to see his profile, because I'm pretty sure the most honest thing about it would be the part where he slightly understates his weight.
Circling back, if you wanted Veronica's sweatshirt you're out of luck. But not as out of luck as the people who swiped right on his dating profile. When you think of it that way, life is all sunshine and daisies anyways.
The Realest Housewife,
Big Blonde Hair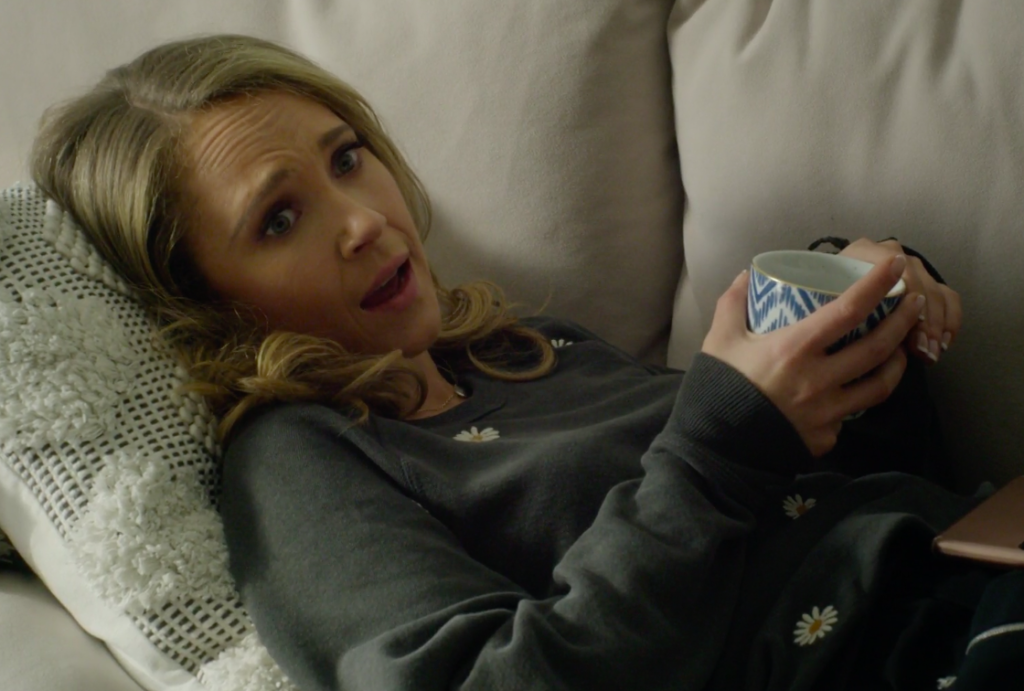 Click Here to See Her Sold Out THE GREAT. Daisy Sweatshirt
Style Stealers:

Shop Other Fashion and Style Recently Seen On + Inspired By Bravo TV: