Blonde vs Brunette: Sale Item of the Week
Blonde vs Brunette: Sale Item of the Week
Some famed rivalries are tales as old as time. The Montagues vs The Capulets. Erika vs Dorit. Blondes vs Brunettes. And finally, Sally's favorite seen on Bravo TV sale item vs mine. Since both Sally and I are severely averse to paying full price for ANYTHING, we both always have one eye on the sale section—which makes two ojos total, you'll note—and here's what we like best this week.
The Brunette Says:
They say the way to a man's heart is food. The way to my heart is a sale. Something about the thrill of getting a discounted item is so exciting to me, especially when it's an unique find, or a designer that never goes on sale.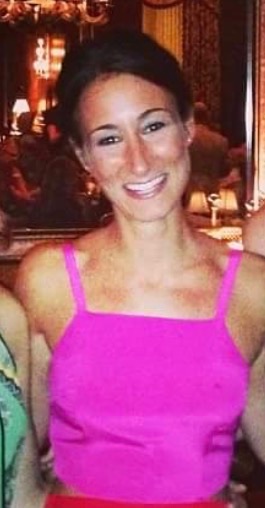 Twice a year, starting Memorial Day through Fourth of July, and then Christmas through New Years, sales go on steroids, and everything I was eyeing all year goes on sale with enough time for me to have evaluated whether I really need (ok, want) it.
I've been reviewing a bunch of items that we have featured that are now on sale. Although the sizing gets limited, I did my best to round up some of the prettiest items that you can still get your hands on at awesome markdowns! My favorite would definitely have to be the off the shoulder satin ruffle dress that Nene Leaks wore on Watch What Happens Live a few weeks ago. She looked so classy and beautiful and this dress is made for every body type and every skin color. It is feminine yet powerful and is now on sale! We pulled links to a bunch of stores that have it marked down so that you can find one in your size, but this is the perfect dress to wear right now for wedding season, galas, or date night! Take a look at the dress and other steals that you can find at the best sales of the season, from items we have featured over the past few weeks!
Keep it Real,
Sally Steele
Click Here to Shop Nene Leaks' Zimmermann One Shoulder Dress on Sale in Select Sizes and Colors
The Blonde Says:
First, ever since working in women's contemporary apparel wholesale and having free samples thrown at me left and right, in addition to getting free swag as a blogger, I've developed a major aversion to shopping anything over $100 at
full price. So I'm always on high alert with a finger on the pulse of all things sale, and right now there are a lot of seen on 'Wives pieces you can get at a discount.
I actually really like all of the items I have listed below, but my faaaaave is Bethenny Frankel's opening credit red off-the-shoulder dress with black straps, which is also on sale in a very cute light pink top version. I love it so much, in fact, that I ordered it for myself a few weeks back. I think it's a must have—it looks like Victoria Beckham but is a small fraction of the price of a VB dress. My plan was to wear it to a dinner with my husband's clients, but it's also a great date right dress when paired with a sexy pair of black heels. I would post a pic wearing it, however I came to the unfortunate realization that this piece follows contemporary sizing—aka runs small—and no amount of Spanx will get it to zip. It's not available in the size I need anymore so I can't swap it out, but my current stalking for it led me to see that it's become available again in previously sold out sizes!  I certainly won't be returning it, which means means my current life goal is to lose weight to fit in it like our fave Skinny Girl does so well. You can scoop it at up to 72% off while it lasts, which is pretty major in my book.
Click Here to Shop the Cinq a Sept Nova Cold Shoulder Dress on SALE Here*
Click Here to Shop it as a Light Pink Top on SALE (suuuper cute)
*This runs more like an Alice & Olivia or Veronica Beard, FYI
Have you seen fashion on the Real Housewives or any other Reality TV style you can't live without? Post a comment below, follow @RealityStarStyle on Instagram, tweet @BigBlondeHair or leave a comment on  Big Blonde Hair's Facebook page