Kameron Westcott's Jeweled Phone Case
Kameron Westcott's Jeweled Phone Case
Season 3 Episode 6 Real Housewives of Dallas Fashion
If I hadn't been able to find Kameron Westcott's jeweled phone case I would have sworn it was made for her. Is there a phone case on earth that is MORE Kameron? I'm going to go with no. No there isn't. And while I'm not sure where she bought it and how much she paid for it, but it's up for grabs for $11.99 on one of my favorite sites. So with that, ready….set….bling.
The Realest Housewife,
Big Blonde Hair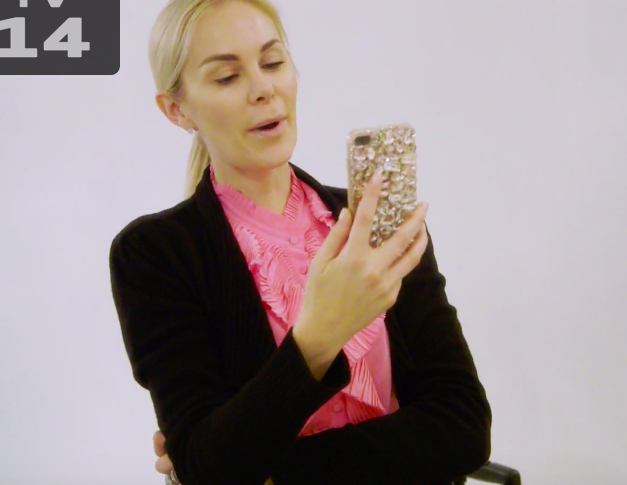 Click Here to Shop Her Bling Phone Case on Amazon
Shop Other Fashion and Style Recently Seen On + Inspired By Bravo TV:

Have you seen fashion on the Real Housewives or any other Reality TV style you can't live without? Post a comment below, Follow @BigBlondeHair on Instagram, tweet @BigBlondeHair or leave a comment on  Big Blonde Hair's Facebook.