Kristin Cavallari's I'm CEO, Bitch Wood Desk Name Plate
Very Cavallari Season 1 Episode 1 Decor
Kristin Cavallari's "I'm CEO, Bitch" wood desk name plate means one thing, she's back in a big way.  It has been too long since Kristin has graced our homes on reality TV and she has come a long way from her Laguna Beach days. Her new show, Very Cavallari, might be my new favorite show for two reasons:  Jay Cutler and his Jay Cutler ways and the behind the scenes into Kristin's successful entrepreneurial life.
I have to say though, there is one person on the show I'm not a big fan of, at least from what I've seen of her so far. Good thing our girl Kristin is a total boss who doesn't seem to take much crap. Remind you of anyone else? Bethenny Frankel comes to mind especially since they even have similar desk name plates (click here to read about Bethenny's name plate).
Oh how our favorite Hills girl has grown but she was always CEO material.
Until next time,
Chelsie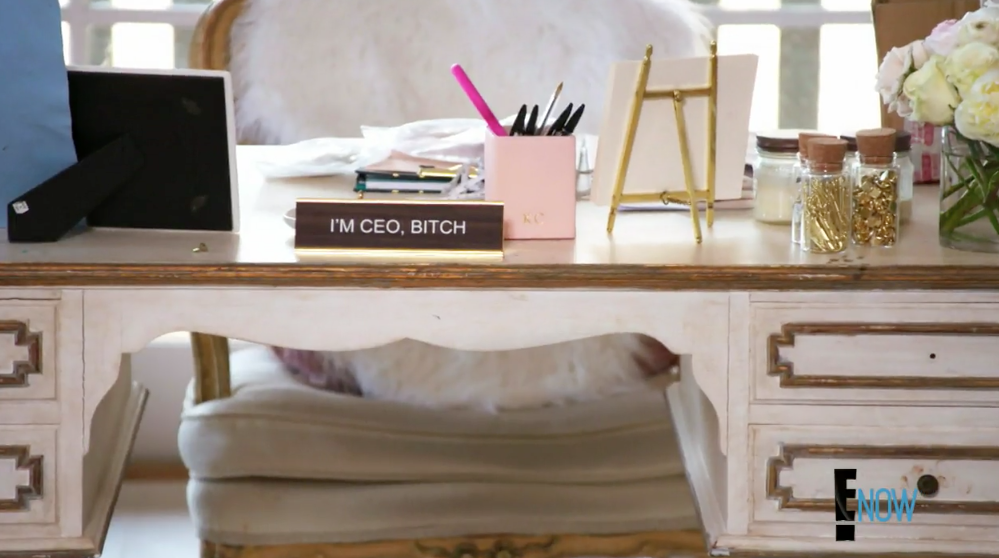 Click Here To See Kristin's Sold Out Desk Name Plate
Style Stealers:

Shop Other Decor Seen On + Inspired By E! TV:

Have you seen fashion on the Real Housewives or any other Reality TV style you can't live without? Post a comment below, Follow @BigBlondeHair on Instagram, tweet @BigBlondeHair or leave a comment on  Big Blonde Hair's Facebook.