Between Kyle Richards' Zebra Print Dress Geting Waxed (DETAILS HERE)  and her leopard, beaded, multi-print dress at Kim's daughter's graduation party on tonight's Real Housewives of Beverly Hills, I think things are about to get wild on Bravo. Well, at least if Carlton finds some booze before she decides to ditch the party.
Kyle Richards' Dress at Kim's Daughter's Graduation Party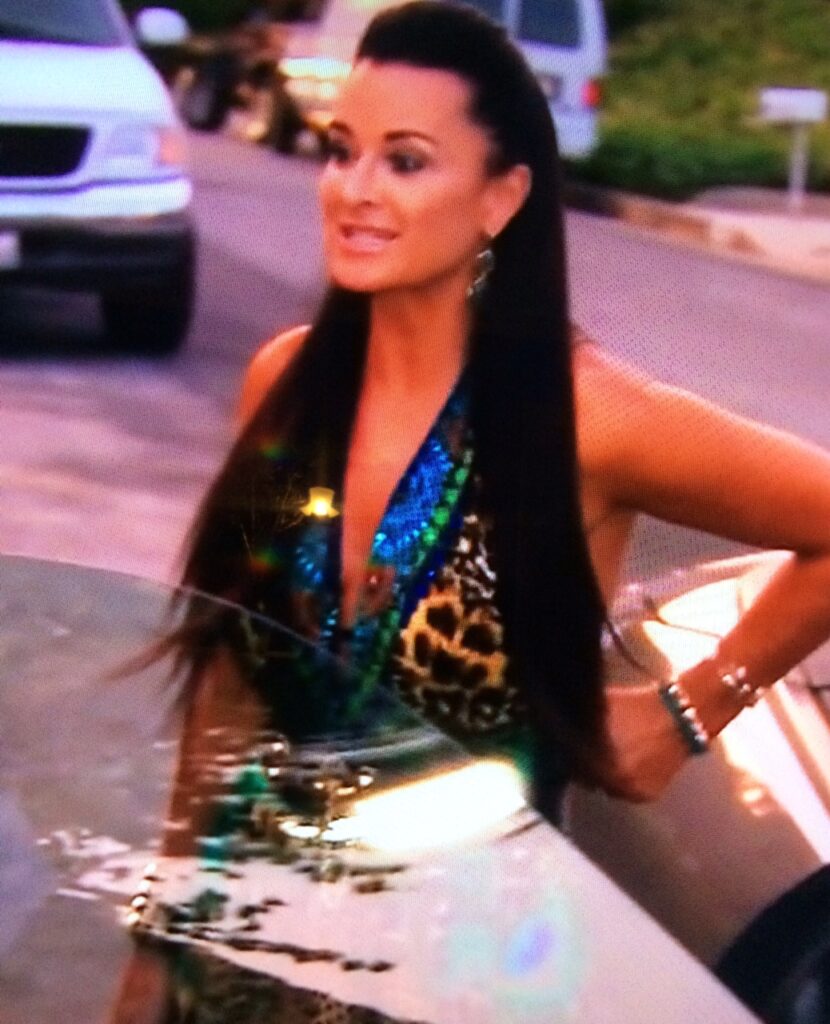 Dress by Camilla Franks From Kyle Store First Identified Here
Have you seen clothing on a The Real Housewives or a Reality TV Star that you can't live without? Post a comment below, tweet@BigBlondeHair or leave a comment on The Big Blonde Hair Blog's Facebook page.