Big Blonde Hair's Best of 2021
That's a wrap! Almost anyways. With 2021 coming to a close, here is a look at the year that's passed and what the Blondetourage loved most. Whether we're talking most read posts, best-sellers, most bought beauty items or you Amazon faves, keep scrolling for a roundup of the best of the best.
Cheers to 2022 and thank you for your continued support of Big Blonde Hair that allows us to do what we love! And a big shoutout to Team Big Blonde Hair for all of your hard work and dedication to providing the best, most in-depth Reality TV fashion coverage online.
The Realest Housewife,
Big Blonde Hair
Most Read Posts of 2021:
10. Summer House Season 5 Episode 2 Fashion
While we're often left with the fact that most Summer House items are sold out by the time the show airs because of filming schedule, everyone still likes to stalk their style…just in case as proven by this post taking the 10th spot in 2021's most read posts on BigBlondeHair.com
9.Sutton Stracke's Fur Slippers
Sutton Stracke's $2000+ bear slippers slippers are the perfect example of the type of post BBH fans love to stalk, even if they won't be slipping them on anytime soon. 
8. Kyle Richards' Season 11 Reunion Dress
While Real Housewives Reunion fashion might not represent what most of us wear everyday, it's certainly often the most buzzed about. And mini dresses that can be worn for a night out like Kyle's tend to peak the most interest. And whether it's about stalking the price tag or stealing the style really depends on the look, especially when it comes to Beverly Hills.
7. BBH x The Skinny Confidential: 5 Amazon Clothing Essentials
One of my fave moments of 2021 was being able to collaborate with Lauryn Evarts Bosstick of the The Skinny Confidential. And you all went wild over her affordable Amazon picks. I highly suggest checking out the post if you missed it.
6. The Clear Face Shields Worn on The Real Housewives of Atlanta
While I love to see Kenya Moore's gorgeous face on this list, the fact that thousands of people Googled and read about the clear face shields worn on the last Season of The Real Housewives of Atlanta pretty much sums up 2021. And many were quick to remind us that this type of mask also requires a face mask underneath, here's to hoping we won't be needing either in for long 2022. 
5. Southern Charm Season 7 Most Requested Looks
While my biggest mistake of 2021 may have been skipping coverage of Southern Charm (some of the casts actions were just things I couldn't stomach, TBH), after many requests I decided a roundup was in order. And rest assured once I caught up a bit and saw issues being addressed and the addition of new cast members like Leva Bonaparte, along with Madison LeCroy bringing the drama and the fashion, I won't sleep on Season 8.
4. Kathy Hilton's Huge Candle for Kyle Richards
Anything Kathy Hilton touched this season seemed to turn to something that her many fans were interested in. And her candy cane-inspired candle was no exception.
3. Kathy Hilton's Monogrammed Tote Bag
One thing better than a Kathy Hilton find is a somewhat affordable find. And surprisingly, her monogrammed tote bag that so many of you loved falls right into category.
This post, despite being from 2018, lands close to the top of our most read list just about every year since the start. Since it's an eternal fave, you can still get your hands on this affordable piece that also makes an amazing gift!
1. Crystal Kung Minkoff's $95000 Purse
Our most ready post of 2021 (by far) is a post that on a Crystal King Minkoff's tiny little purse with a major price tag that was of most interest to Housewives fashion lovers everywhere. And while I'm guessing that not many purchases resulted, it's always ever so fun to get complete deets on the Housewives most luxe purchases. 
2021 Top 10 Best Sellers:
Click the Collage or Links Below to Shop
10. Lisa Barlow's Studded Purse Strap  (PS: Click Here for the BEST Style Stealer at 13min 27 seconds)
9. Tamra Judge's Smocked Top 8. Dolores Catania's Floral Dress
7. Kathy Hilton + Kyle Richards' Monogrammed Tote Bag
6. Kyle Richards' Blue Eye Masks
5. Whitney Rose's Tan Polka Dot Top   (Click Here to Shop it in Stock in Plaid)
4. Lindsay Hubbard's Ripped Jeans 3. Melissa Gorga's Gucci Sunglasses
1.Kyle Richards' Under $10 Ribbed Tank
Beauty Best Sellers:
Click the Collage or Links Below to Shop
10. Melissa Gorga's Lip Pencil in "Peyote"
9. Kameron Westcott's Lip Gloss in "Rose Quartz"
8. Nars Oil Infused Lip Tint 7. Dorit Kemsley's Cleansing Balm
6. Melissa Gorga's Blush in "Ecstasy"  
5. Kyle Richards' Nude Lipstick (Seen on MANY more celebs)
4.Kyle Richards, Melissa Gorga + Guerdy Abraira's Compact
3. Kathy Hilton's Reunion Lip Balm
2. BBH Editor Lauren Sebastian's Fave Chin Sculpting Masks (talked
about at 4min mark)1. Kyle Richards' Blue Eye Masks
Amazon Best-Sellers
Click the Links Below to Shop
10. Puff Sleeve Sweater (As Seen on Amazon Live)
9. Aztec Cardigan (As Seen on Amazon Live 10:07 mark)
8. Tamra Judge's Floral Puff Sleeve Top
7. BBH Editor Lauren Sebastian's Fave Sculpting Bodysuit (talked about at 38:53 mark)
6. Kyle Richards' Chevron Swimsuit 5. Emily Simpson's Reading Glasses
4. BBH Editor Lauren Sebastian's Fave Chin Slimming Mask (talked about at 4 minute mark)
3. Dolores Catania's Sunglasses 2. Lauryn Evarts Bosstick's Fave Tee
1.Tie Dye Pajama Set (Melissa Gorga Style Stealer)
Top 3 Most Shopped Amazon Live Videos
One of my favorite partnerships I've started in 2021 is with Amazon Live. I've had an amazing top finding looks for less and sharing my tried and true favorite finds.
Click the Images to Watch:
3.
2.
1.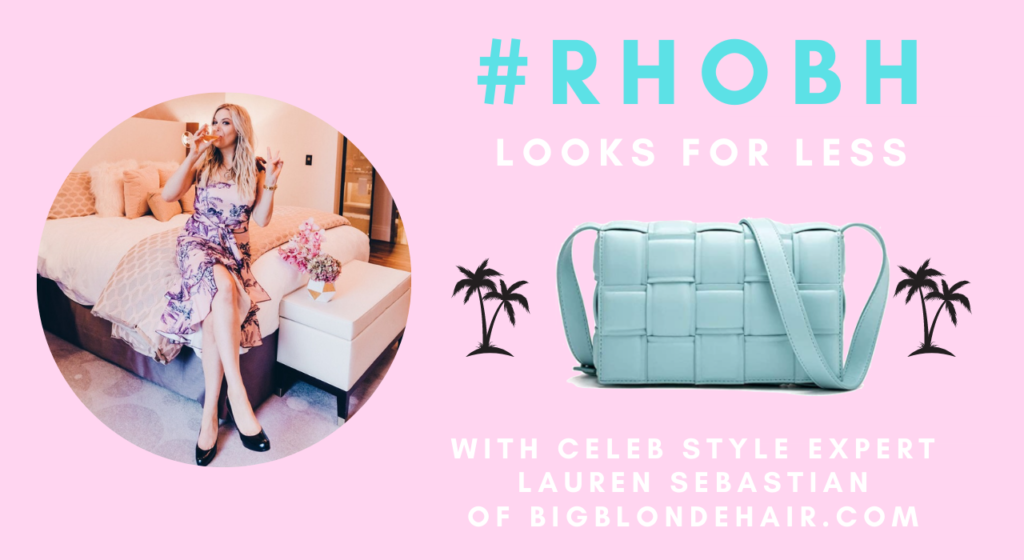 Most Liked On Instagram: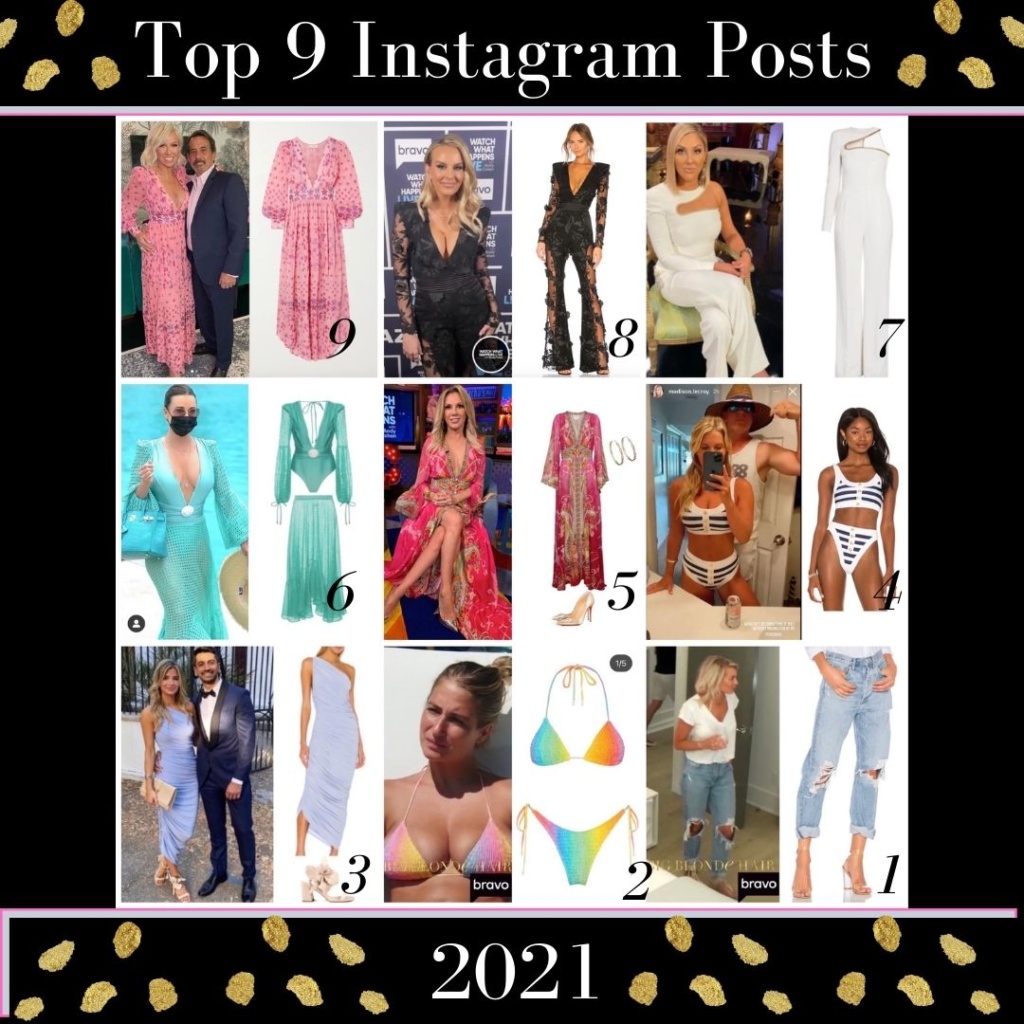 Click Here to Follow @BigBlondeHair on Instagram for More Exclusive Instagram Only Content
Quick Shop Posts on Our Instagram with a Screenshot by Downloading the @shop.ltk App